World Tiger Day, wildlife photography tips for beginners by Rathika Ramasamy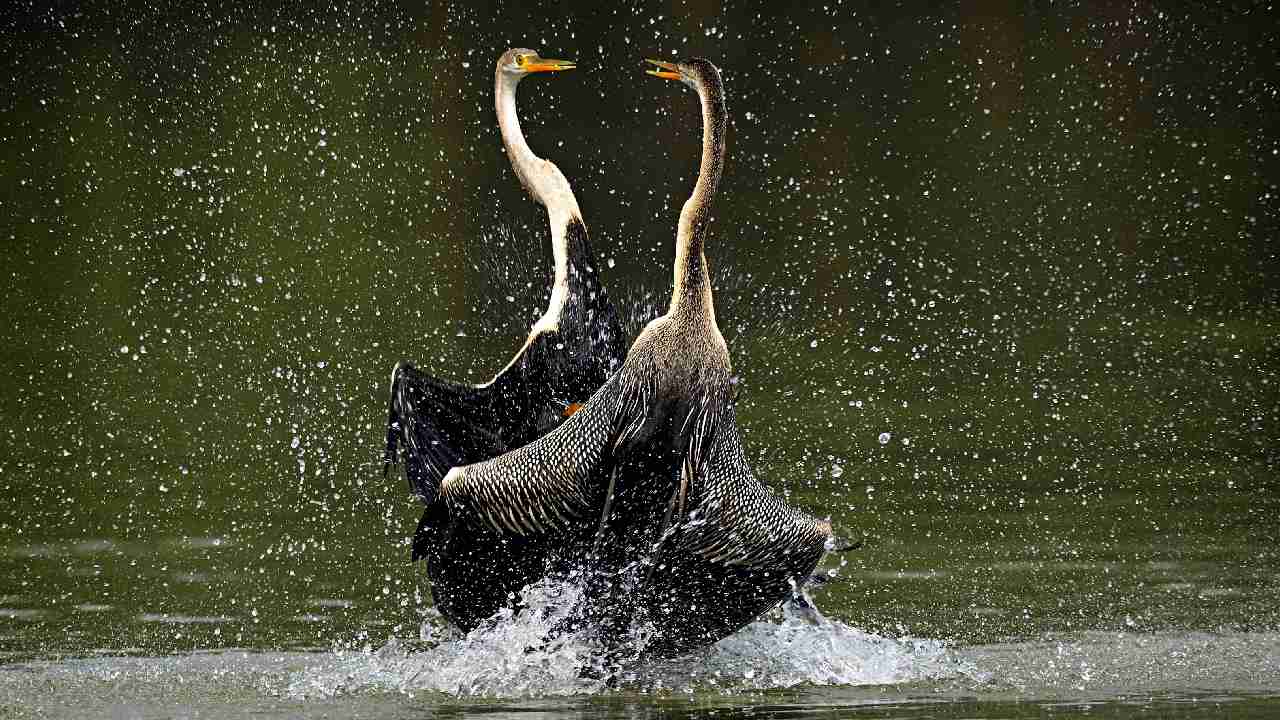 Summary
Rathika Ramasamy is the first Indian woman to strike an international reputation as a wildlife photographer
The "Birds of India" ranked her in its list of "Top 20" best photographers of India
Her foundation conducts free workshops on wildlife, nature and different segments of the subject
The tingling anticipation of sighting a tiger is an experience in itself. But what if you find it moving closer to you with every step it takes. A fully grown tiger, humongous in size with powerful muscular hind legs making eye contact with you? Well, the first Indian woman to strike an international reputation as a wildlife photographer, Rathika Ramasamy has experienced exactly that. On the occasion of World Tiger Day, The Telegraph Online Edugraph caught up with Rathika for a candid chat. Read on for insights into her career and tips and strategies that she shares for aspiring wildlife photographers.
1. Tell our young readers a little bit about yourself.
Hi, I am Rathika Ramasamy, an MBA, and Engineering graduate turned wildlife photographer. I operate from Chennai, India, and currently work full-time as a wildlife photographer. Though I loved photography ever since class 10, I have been professionally in this field only for the past 19 years. For those wondering – engineering and then MBA and now wildlife photography? Yes, there's no connection between what I studied and what I do, but back then there were no technical courses focused on wildlife photography. I specialise in bird photography and I cover mostly Indian wildlife along with African and other Asian nations.
2. You are the first Indian woman to have made an International reputation as a wildlife photographer. What got you into wildlife photography?
I never planned to be a wildlife photographer and when I initially started there was no real market for wildlife photographers. My first visit to Bharatpur Bird Sanctuary, back in 2003, changed my outlook towards my career as I was amazed to see the wealth our country has in terms of flora and fauna. I fell in love with birds and decided I wanted to document these in future as there were more than 1000 species of them. In those days we didn't have many wildlife photographers who were capturing this beauty, and I also felt this is a very challenging section of photography. It happened very accidentally as I started with landscape photography which turned into exclusive wildlife, and bird photography years later. But above all, I believe it's my passion which keeps me going as I am a self-start photographer.
Darter fighting is one of the most popular images clicked by Rathika Ramasamy Source: Rathika Ramasamy
3. How flourishing is a career in wildlife photography as a newcomer?
Wildlife photography is not a 9 to 5 job, it's very unconventional. For a student who wishes to make a career out of it, it is very important to understand that the technical aspect of clicking pictures is only 30%. The other 70% is majorly subject knowledge. In fact, the big channels all across the globe hire photographers having Biology as their background as they give more preference to the subject knowledge. A career in this field is definitely flourishing as we need more people in this niche of photography. In addition, nowadays colleges have also introduced courses specialising in wildlife photography. However, it is only when a student is really passionate and loves seeing animals in the wild, that he or she can become a good wildlife photographer.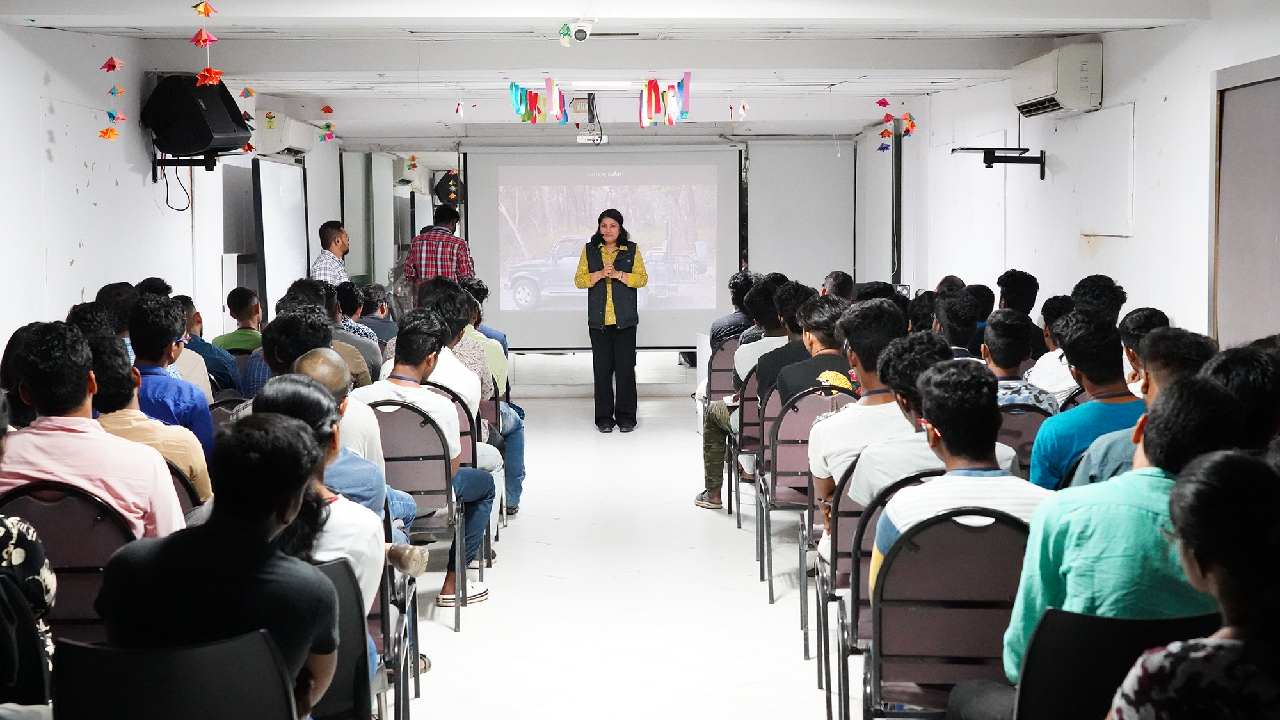 Rathika Ramasamy conducting her workshop Source: Rathika Ramasamy
4. Do you think it is challenging for a woman to enter the field of wildlife photography in the current time?
It is the mindset of a common Indian family that women need to be safe and for that, they should be in jobs like banking, teaching, etc. This is the reason they refrain from being in this field, but for me, Indian forests are very safe. I have been working for 19 years now and I can say that when you are in the field there is nothing to worry about, the only care has to be taken when you are travelling. I conduct workshops on wildlife photography every year and with passing time, I am witnessing an increase in the number of women coming to attend the same. This field offers numerous good opportunities to all but at the heart of it, they should love wildlife.
5. How would you describe your process – from planning a shoot to executing it and how long would an average shoot last?
It differs from assignment to assignment. When I am shooting for a tiger, the preparation usually starts 3 months ahead as you have to get a lot of permissions and approvals. Indian forests usually have 3 zones and one cannot enter all 3, as there are rules. Accordingly, when I am travelling inside the forest I book vehicles having knowledgeable drivers so that I can click if I see an interesting sight. However, nothing is guaranteed when it comes to big cats and I usually have to pay 2-3 visits to the forest to get that one picture owing to their distinct nature. For birds, the method is totally different as it's a full-day thing. You have to be walking from morning to evening. I believe one needs to be physically and mentally strong to sustain and excel in the field.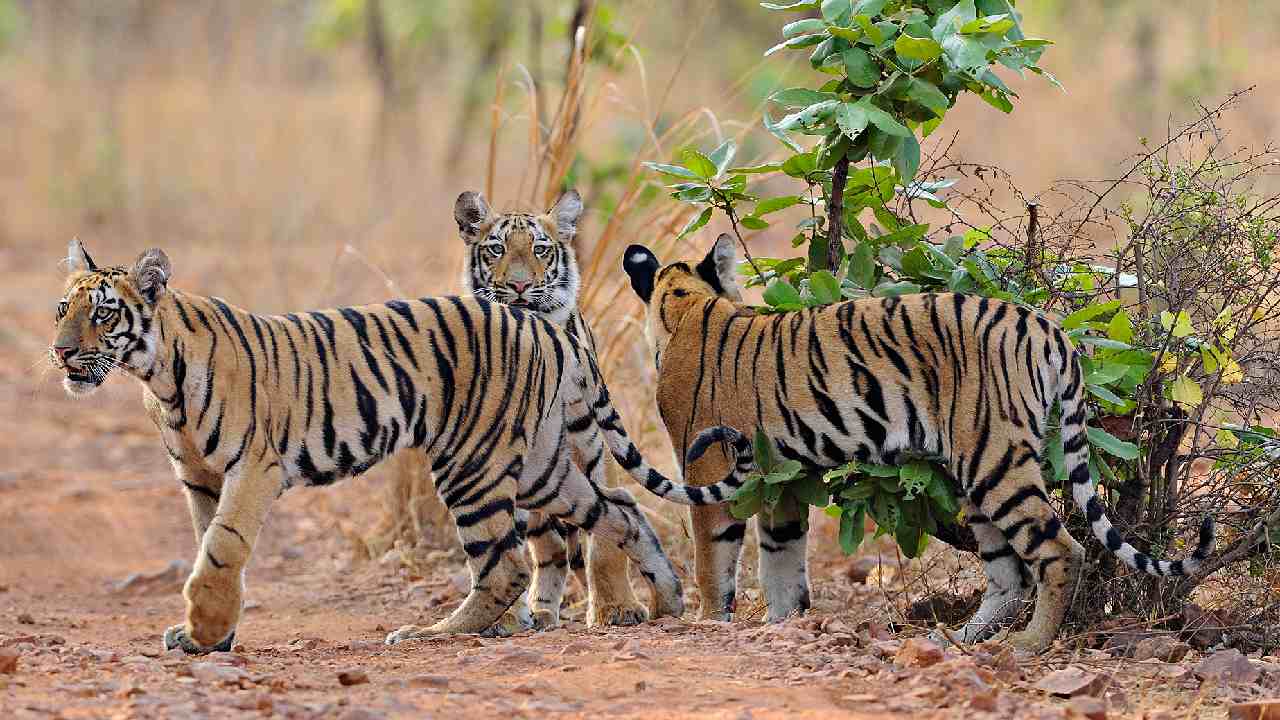 Tigers at Jim Corbett by Rathika Ramasamy Source: Rathika Ramasamy
6. Which is your most favourite shot – from amongst what you have clicked so far? Also narrate the experience of shooting that?
With 19 years of experience, there are a lot of tales to narrate but this one always finds the top spot in my memory. I remember I was all alone in the Bijrani Safari Zone of Jim Corbett National Park, a zone where people usually claim they don't get to see a lot of tigers. Fortunately or unfortunately, while I was admiring the beauty of the zone, I saw a tiger slowly moving towards me. Amazed by its beauty, I started to take pictures and eventually I realised that it had made eye contact with me as it came nearer. Little did I realise that there were two small cubs behind me moving ahead to meet their mom. Now, the thing about tigers is that they never come on the roads with their cubs! The baby cubs always remain behind in the bushes while the parent goes out. I had goosebumps at that point of time, since I was stuck between the beast and her cubs. I feel extremely blessed to have seen the beauty of the majestic beast so closely. I believe my camera captured only 50% of the beauty that day while the rest remains locked in my eyes and memories for life.
7. What photography gear do you recommend for wildlife?
Before I begin, I would like to add that any young student or person who wishes to pursue a career in this field should not wait for the correct time. There is no need to travel to national parks to click pictures; it can be started small. Be it clicking butterflies and birds around lakes or even clicking frogs, they all fall under the category of wildlife photography.
Secondly, to picture wildlife in their natural habitat, one needs tele lenses to capture candid moments from a distance. For birds at least 500-600mm lenses and, for big animals like elephants, 70-200mm lenses are required. However, for a student, a decent camera would also work. As I mentioned, start small, then decide whether you want to be a pro and invest accordingly.
8. What equipment do you have in your tour bag?
I have two must-have things with me in my tour bag: one is a Nikon 800mm lens for bird photography and for the big animals like elephants and tigers, a Nikon 80-400mm zoom lens does the job for me. Other than that I have a wide angle lens and a 105mm micro lens also. I still prefer to use a Nikon D5 DSLR with these lenses.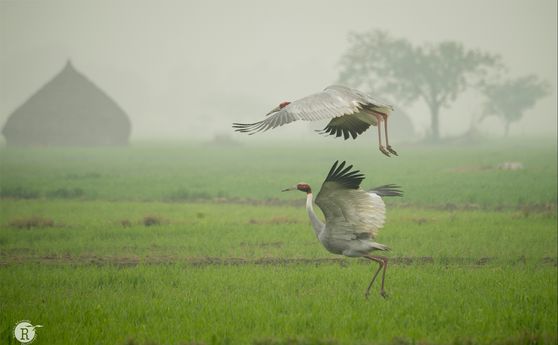 Sarus crane clicked by Rathika Ramasamy Source: Rathika Ramasamy
9. Photography consists of a lot of adjustments – shutter speed, camera focus, motion of your subject and depth of field. Considering wildlife photography usually happens under situations that are not in your control, how do you manage to quickly adjust and capture a perfect shot?
I believe as a wildlife photographer planning the adjustments doesn't happen, as the scene which is right in front of me is there only for nanoseconds. One needs to understand that there is no second chance in this field, as then things will happen and you'll be simply standing static. In wildlife photography, you can't order your subjects and life is not in your control. As a wildlife photographer, I should be able to take photographs in any light and this is a challenging part of a field. As far as the adjustments related to the camera are considered, it comes with a lot of practice and experience.
10. Have you ever been in danger while on a wildlife shoot – from circumstances or wild animals? How did you deal with that?
Ofcourse! Because at the end of the day, it's wildlife photography. I come across many snakes while walking through the forests. When clicking birds it is the most challenging part as you have to manage your shots and also be careful at the same time. I remember one incident which happened back in 2005 in Corbett: I came across a wild elephant who started charging behind my Jeep. Being an Army man's daughter, I am used to saying 'I am a very brave dil, not afraid of anything'. But that was the first time I got really scared in my life – as it was a 'Bal bal bach gaye' kind of experience. Notwithstanding all these challenges and dangers, however, when I return home and see the pictures, I feel really happy.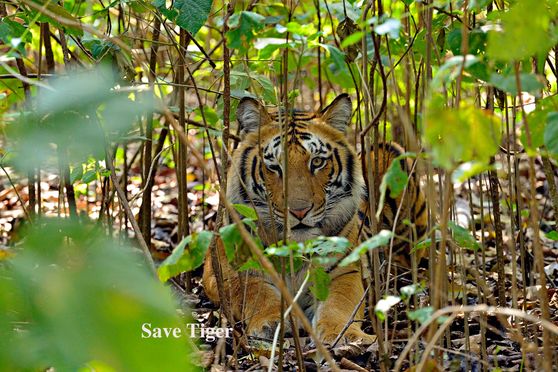 Tiger shot clicked by Rathika Ramasamy Source: Rathika Ramasamy
11. Do you think your photographs make a difference in wildlife conservation?
Generally when people talk about protecting our tigers and other animals, the audience does not really connect. But when a photograph is shown, people relate much more to it. It's like people understand that 'yes we have beautiful animals in our country which we need to protect'. Photographs convey the message easily and that is why 'save tiger' is one of the most successful campaigns in our country. Wildlife photography for me is a way to connect with nature in the easiest manner possible.
12. And finally, what is your advice to young aspiring photographers looking to make a start in wildlife photography. What are some tips and strategies from your unique experience that you would like to pass on to them?
I would say be a pro when it comes to your technical and subject knowledge and have a lot of passion. Secondly, I believe any young aspirant, before going to the field, must research the subject well. For example, if they want to picture an elephant family, where do they get those pictures? In Kerala, Kaziranga, Corbett and Kabini. While, in all these places they would get good pictures, in Kaziranga, they would get a good background as well and in Corbett they would get a good landscape. These are the little details one should start noting down when doing the research to excel in the field of wildlife photography. Technically, they should also be well versed in handling cameras in different situations.
Even with the right location, the right time, the right equipment and the right light, wildlife photography is challenging. But as the nation's expert Rathika says, if you are ready to master the challenges and learn the subject with true passion – there's going to be no looking back!
Learn more about photography as a profession click here
Last updated on 30 Jul 2022