Vegan pop-up Meats by Dru is crafting plant-based cult classic burgers, pizza and more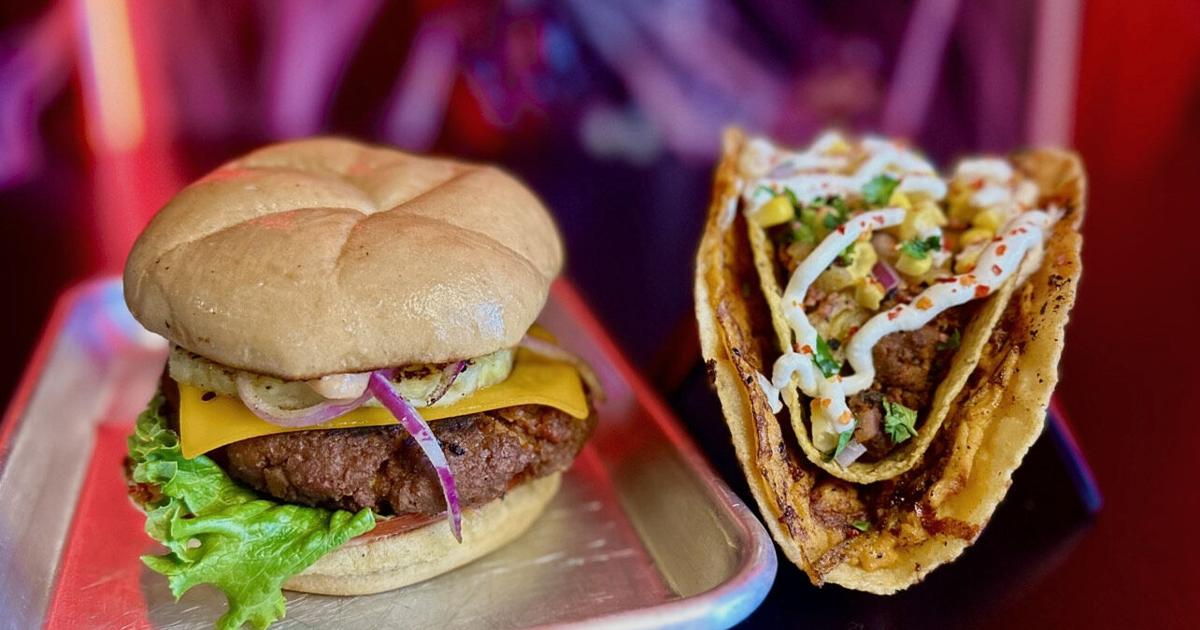 Aurora Blanchard

For vegans, most fast food is off-limits – constructed primarily of meat and cheese, traditional cheeseburgers and pepperoni pizzas are certainly out of the question. Or are they? As more and more makers improve and finesse vegan meats and cheeses, vegan menus have followed, reimagining vegan fare into something nearly identical to it's animal-based counterparts. Drew Keller is among them: In 2022, he founded Meats by Dru, an all-vegan pop-up that recreates American cult classics using homemade meat and cheese substitutes. He ran his first pop-up in January of 2023, serving vegan In-N-Out Burgers, a classic of the American West and Southwest.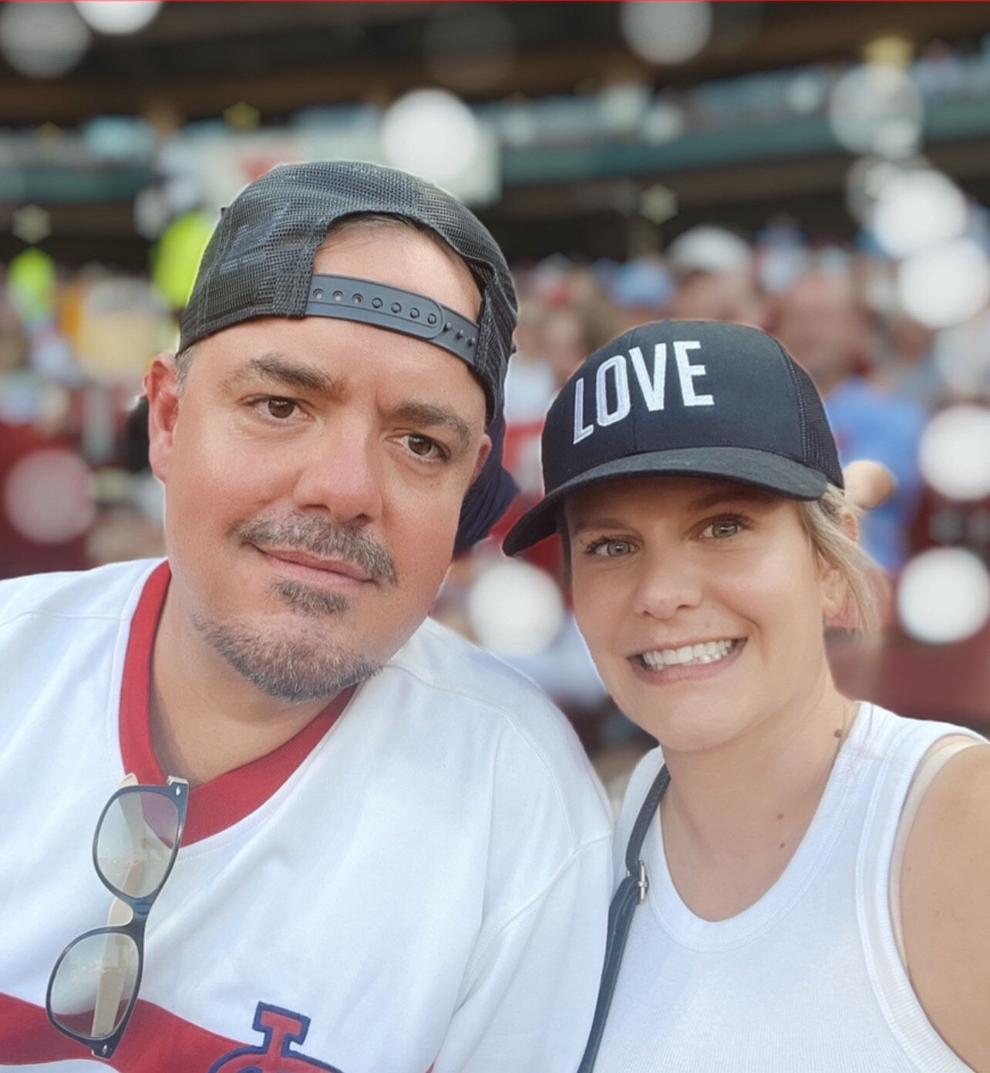 "I wanted to give people who choose not to eat that kind of food a chance to eat it," Keller says. "It might not be exactly the same, but it hits those taste buds. It kind of gives you that feeling that you haven't had in years because you don't eat meat or don't go to In-N-Out."
Keller himself is vegan; born and raised in St. Louis, he spent 12 years in Scottsdale, AZ and a few months in California before returning to the area. Beginning in 2016, he spent 5 years as general manager at both the Rock Hill and Town & Country locations of Katie's Pizza and Pasta Osteria. Keller currently works at Olive + Oak and maintains Meats by Dru during his off hours.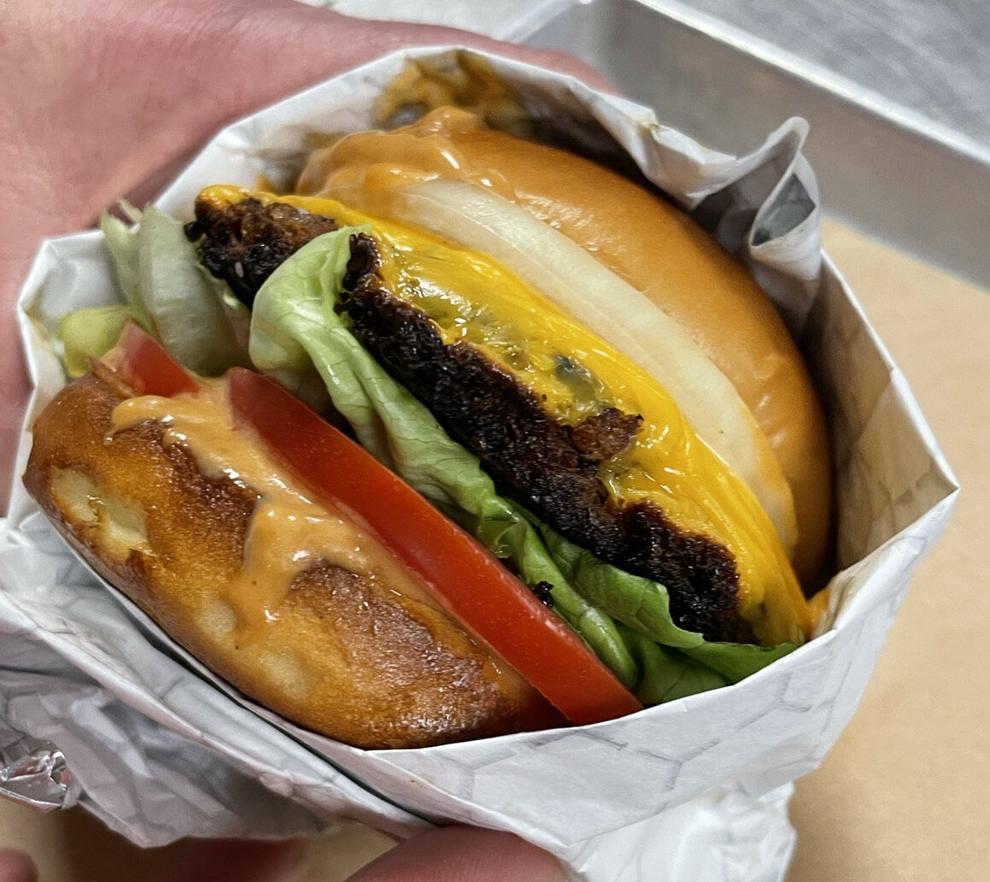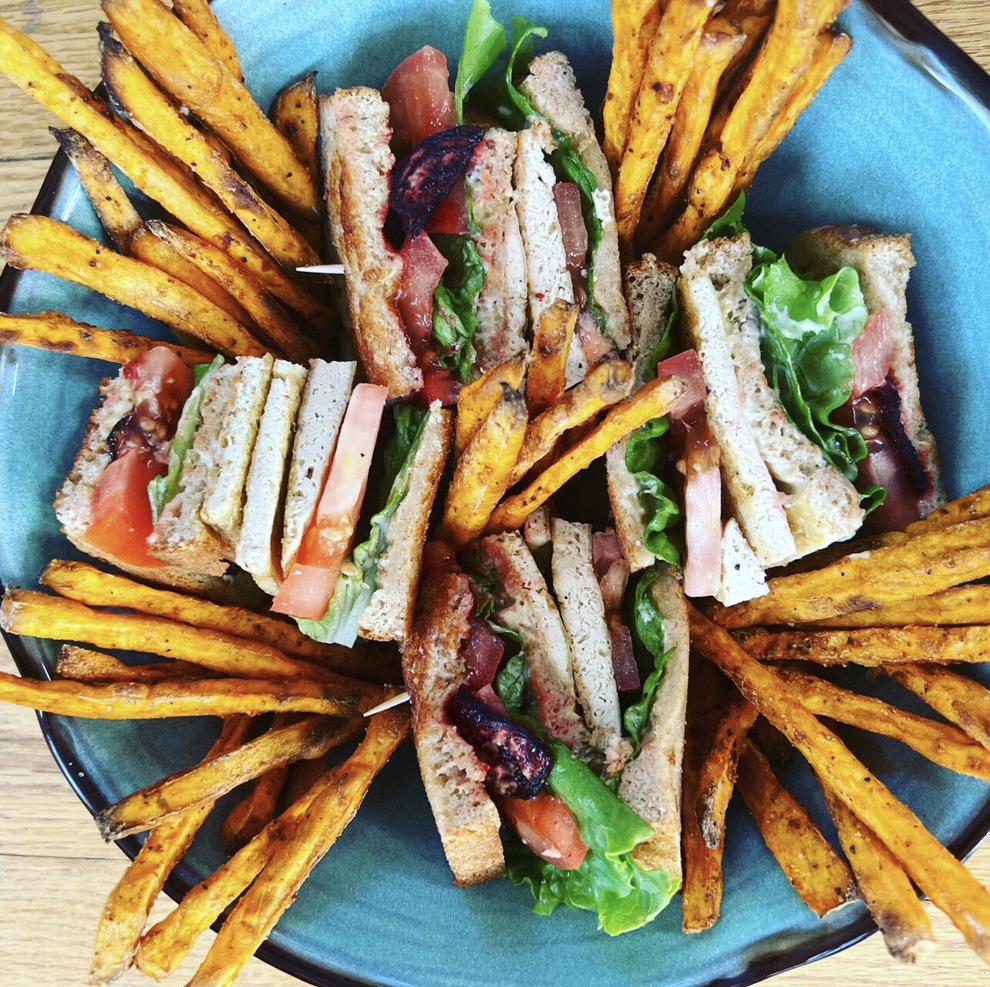 Meats by Dru also operates with the help of sous chef Jon Priestley, who is also the sous chef at O + O Pizza, and Keller's partner Haley Christinidis, who helps with the front of the house and also works as the general manager at O + O Pizza.
Meats by Dru partnered with Terror Tacos in February 2023 to sling 75 tacos and 75 Big Kahuna Burgers inspired by the food featured in the cult classic film, Pulp Fiction. The Big Kahuna Burger is made with ginger soy marinade, grilled pineapple and onions, vegan cheddar cheese and a vegan burger stuffed with cream cheese, bacon and jalapeños. Both the burger and the taco were so popular that they sold out in under 3 hours.
Keller attributes this to his ability to combine things in a way that tricks your senses into thinking vegan alternatives are their animal-based counterparts. Understanding how those ingredients work together in a meal is key to his customers' satisfaction. "If you use carrot bacon or rice paper, you can make vegan bacon," he says. "If you eat it by itself, it doesn't taste like bacon, but you get the smokiness and crunch and hit those brain receptors for bacon, so it does work."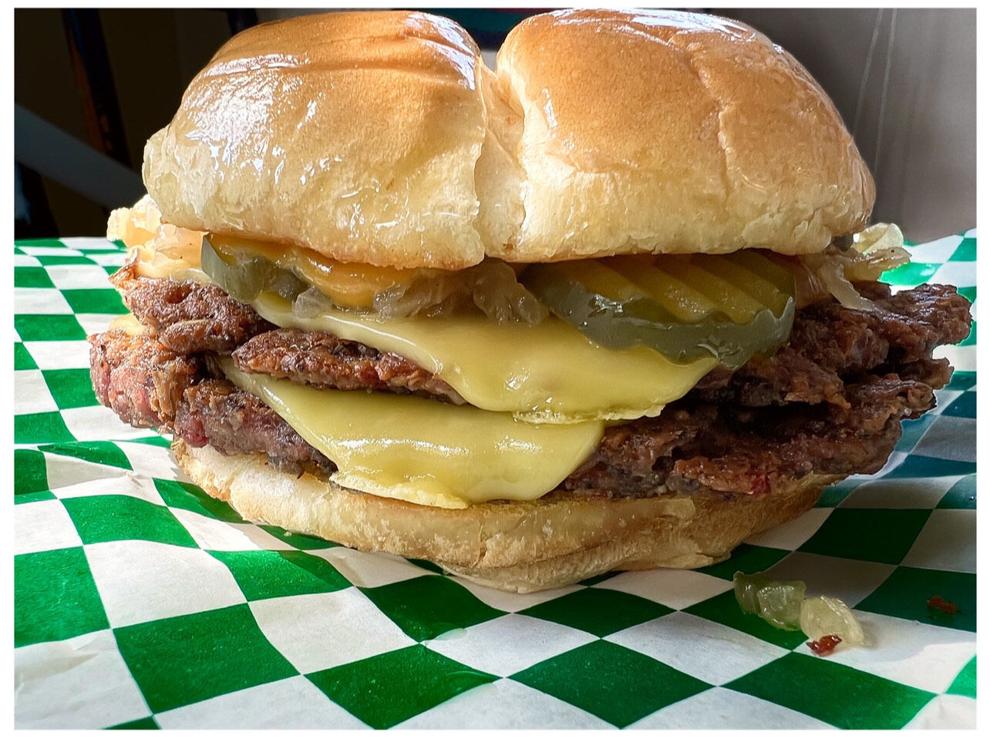 Sisters Sandwich Shoppe also served as a site for his vegan gyro pop-up, an ode to Christinidis' favorite food. The Greek staple was made with a wheat-based meat substitute seasoned with vegan beef broth and then thinly sliced and charred on a flat top served with house-made tzatziki, tomato, white onion and french fries. In Greece, it's common to serve french fries on top of the gyro. "The gyro was the first thing I spent a couple years perfecting, and it turned out great," Keller says.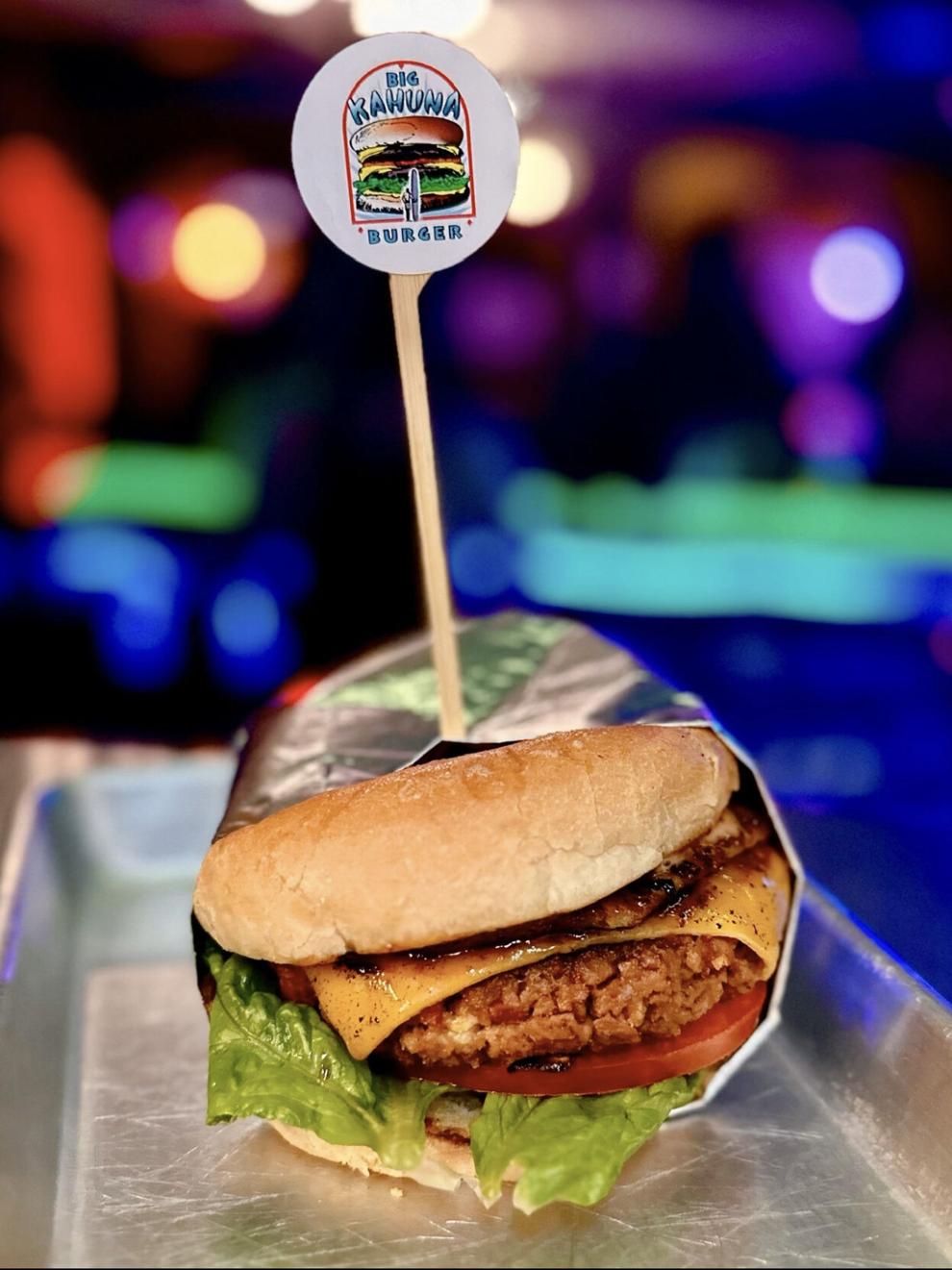 Right now, Keller is working on a plant-based pan pepperoni pizza in the style of Pizza Hut, circa 1980. Cashews have been instrumental in creating a less-processed version of vegan cheese, an ingredient that Keller takes very seriously.
"I never thought I could go full vegan, because how can you give up cheese?" Keller says. "The only thing I miss in my life is pepperoni pizza. I asked myself, 'how do I create that?' Nothing will ever surpass pizza as my favorite food. I've made pepperoni pizza more than I've made anything else because of trial and error, and I'm borderline obsessed with it."
Keller keeps his Instagram updated with information on future pop-up dates and locations. In the future, Keller would like to open his own vegan deli in the Webster Groves area with fresh-sliced meats made from plant-based products.
"I'm always trying to learn new things," he says. "I've got maybe eight sandwiches that are ready to go that I believe are perfect. At the same time, it requires a lot of money to do something like that and there has to be a large demographic to support it. I'd like to do it within the next year, but I'm not in a hurry. When the time is right, things happen the way they are supposed to."