Signups available for remaining summer, fall TCAC classes | Arts And Entertainment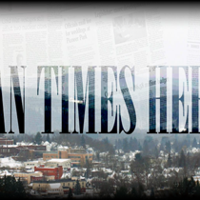 OLEAN — The Tri-County Arts Council has declared signups are available for its remaining summer and slide classes.
On Thursday, Violet Nolder and Abigail Zickefoose will host Imaginative Clay: Painting Equipment from 6-8 p.m.
For your summer time portray enjoyment, the class will include portray accessories for use with watercolors, underglazes or acrylics. Attendees will be hand-setting up a paint palette, brush holder and drinking water container.
Only six seats had been out there. Expense is $40 for Artisan Users and previously mentioned, $50 Essential/Family Members and non-customers. For ages 16 and more mature.
Then on Saturday, Katelyn Heins will host an Oil Portray course from 1-3 p.m.
The item of the oil painting class is for college students to get a simple expertise of how to paint. Attendees will use a reference photograph of a landscape to complete this goal.
About 13 seats were out there. Expense is $40 for Artisan Users and previously mentioned, $50 Standard/Relatives Associates and non-members. For ages 12 and older.
The Young ones N Artwork Camp is scheduled for Tuesday by way of Friday, Aug. 22 to 25, from 1-2 p.m. each individual working day.
Instructors Katelyn Heins and Allison Braun will lead this 4-day system where attendees will understand different art sorts and techniques. Small children will be discovering portray, drawing, producing, printing, collage and extra.
The arts council is managing 3 programs this summertime, and each application will be educating various functions. Dad and mom are encouraged to be part of their little ones if they choose. Only 11 seats are open up.
This class is in partnership with the YMCA and United Way of Cattaraugus County and is made for children aged 6 to 12. Cost is $80 for members and non-customers. Scholarships are accessible.
On Aug. 26, Fileve Tlaloc will host Wild Clay Hand Creating from 1-4 p.m.
Discover about finding, processing and doing work with hand-constructing strategies employing wild clay with Tlaloc. From the ground up attendees will find out a assortment of skills from creating check tiles to forming pinch pots and coil setting up. Goods will be fired in an open pit. Class contributors are welcome to go to and aspects will be provided in class.
Only 7 seats accessible. Cost is $40 for Artisan Associates and previously mentioned, $50 Primary/Family members Users and non-associates. For ages 15 and older.
A bookbinding class hosted by Susan Doran will be held Saturday, Sept. 9 from 1-4 p.m. where by attendees will do the job on a selection of binding approaches.
College students can opt for from perfect bound, pamphlet sew and accordion bindings with a wide range of gentle or board addresses. Tools and primary paper materials will be furnished, or operate with the handmade paper or marbled paper attendees established in a previous class.
Pupils may well do the job on their own jobs in the firm of other artists in a friendly and supportive environment. Contributors can perform on the highlighted project or get guidance with other competencies and bookbinding devices. Suggestions and queries are normally encouraged.
Only 12 seats are available. Charge is $50 for Artisan Associates and over, $60 Essential/Loved ones Customers and non-customers. For ages 14 and more mature.
An Up-Recycle Journals course will be hosted by Tara Walker on Saturday, Sept. 16 from midday to 2:30 p.m. wherever attendees can repurpose an old ebook and switch it into both of those an artwork object and a personal journal.
Learners will use a variety of methods to embellish journals, which include painting and collage. They will also talk about some experimental and one of a kind journaling techniques to use when not experience specifically encouraged to compose or create.
This course is fantastic for everyone who could use a artistic bump! Books will be supplied. Collage components will also be supplied but attendees need to carry any collage products or photographs from household that they want to do the job with.
Only 15 seats are readily available. Price is $40 for Artisan Members and higher than, $50 Basic/Family Users and non-members. For ages 12 and older.
A Calligraphy course hosted by Betsy Afton will be held Saturday, Sept. 23 from 1-4 p.m. in which attendees can master the artwork of beautiful writing from a skilled calligrapher.
Afton has around 40 yrs of encounter in this artwork kind and has been both equally utilizing it and educating it for that extensive. A few distinctive kinds – Italics, Gothic and Celtic – will be offered and taught in a comfortable, educational and accessible way that anyone with any degree of art track record or even no preceding artwork qualifications will find stimulates and inspires their innovative movement.
Calligraphy can be accomplished as a stand-by itself artwork kind or put together with all the things from collages to illustrations, portray, photography, scrapbooking, invitations, presents, etc. As handy and swift as laptop-generated graphics are, hand-prepared calligraphy surpasses them all in uniquely evoking one's personal artistic expression. Very good handwriting is not a necessity to find out this artwork variety that has stood the examination of time and proceeds to intrigue and delight fashionable-day lovers.
Only 11 seats are accessible. Charge is $45 for Artisan Customers and higher than, $55 Primary/Relatives Associates and non-users. Materials source cost $3. For ages 12 and more mature.
A Leather-based Valet Tray class hosted by Cliff Redeye will be held Thursday, Oct. 26 from 5:30-8:30 p.m.
Pupils will master different carving and tooling procedures utilizing a range of applications on vegetable-tanned leather-based. Students will also dye and wet-type leather-based to generate a valet tray. Tray style could change.
Only 15 seats are available. Cost is $50 for Artisan Members and earlier mentioned, $60 Primary/Family members Associates and non-members. Product supply fee $10. For ages 12 and more mature.
Signal up for lessons on line at tricountyartscouncil.org/lessons.
The Tri-County Arts Council, 110 W. Condition St., Olean, is generally adding artists to Artist Market place, and is open up to the community midday to 6 p.m. Tuesday to Friday and midday to 5 p.m. Saturday.
For extra data, visit tricountyartscouncil.org or get in touch with (716) 372-7455.