North Shore real estate developers fund local filmmaking project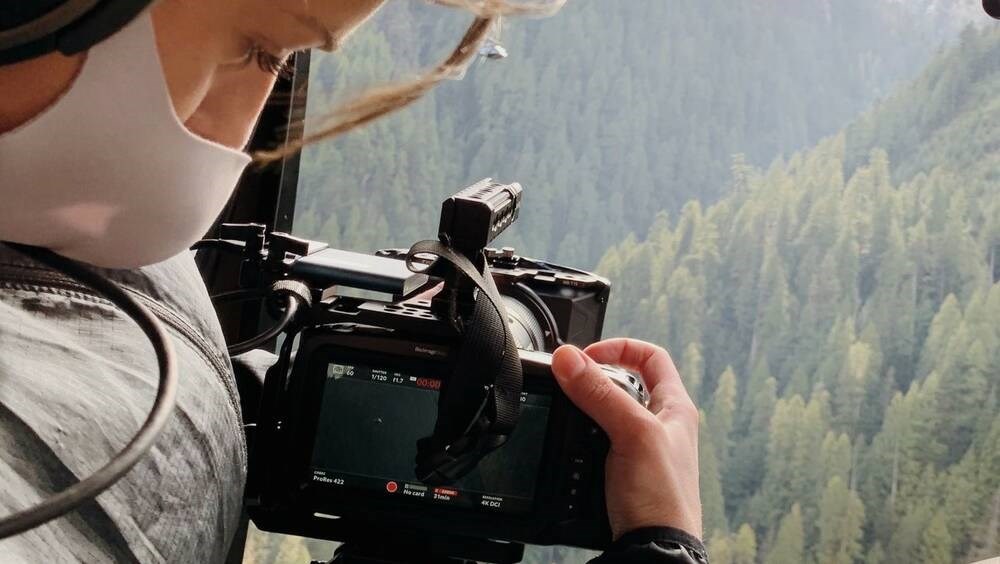 Three Shores Development is covering the rent and production costs of local film students
If the film industry is known for anything, it is that it is notoriously difficult to crack. It might be dubbed Hollywood North, but Vancouver is still home to many budding filmmakers struggling to make the right connections or raise the sufficient funds to get their craft up off the ground.
Such struggle is what drove Mehdi Shokri and Barry Savage, co-founders of North Shore real estate company Three Shores Development, to create a program that would help up-and-coming movie makers get their foot in the door.
Designed to help film students financially, Artist in Residence covers the cost of accommodation for one term and offers an allowance to help with production costs. Those enrolled in the program also receive consulting on the concept and scope of their film project, and the opportunity to host a film screening for other students.
"For a long time, I had been wondering how we could help young aspiring filmmakers to be supported or promoted, and what our company could do to put a spotlight on these young talented people," said Mehdi Shokri.
"The idea was to use our ability to provide housing for these filmmakers, as well as a stipend to help them go and create whatever they wanted."
It seems an unlikely unison, the one of real estate and film, but Shokri said he has always hoped to fuse both worlds.
As someone who studied film at UBC and once had "serious interest" in becoming a filmmaker himself, he is aware of how tough the industry is for newcomers. A large part of the reason he didn't pursue filmmaking further, he said, was because at the time it would have likely required a move to L.A. – where more support and opportunities were available – and he wasn't prepared to leave the North Vancouver community.
Now, he hopes to ensure those opportunities are available for North Shore locals – starting with students at Capilano University.
"With this program, we felt there was no better place to start than within our own backyard on the North Shore, where myself and my partner have grown up," he said.
"We already had multiple rental projects here, and so it seemed logical to focus on the local filmmakers at Capilano."
Motion picture arts student Jenelle Hagerman is one of two students to have begun her residency at the Lower Lonsdale apartment provided by Three Shores, and, by virtue of the aid received by the program, is already deep into the process of creating her film.
Entitled Home Is A People, Hagerman's documentary follows one North Vancouver resident as he goes about his daily life on the North Shore. Through his eyes, viewers get to experience the small pockets of community that make the region unique.
"In North Vancouver, I believe the community is very overshadowed by what geographically is on offer, with the mountains and nature," she said.
"To me, it is the community and the people that are the real heart of why North Vancouver is such an important place to live," she said.
Hagerman said the film has been especially moving to put together as it addresses past conundrums she has faced, the one that all young locals face at some point or another.
"I grew up here, and wanting to leave as a young adolescent was something I battled with myself. But in the end, you realize that here – North Vancouver – is pretty much the best place to be."
Mina Kerr-Lazenby is the North Shore News' Indigenous and civic affairs reporter. This reporting beat is made possible by the Local Journalism Initiative.