Mount Joy watchmaker focuses on art and science when crafting bespoke timepieces | Entertainment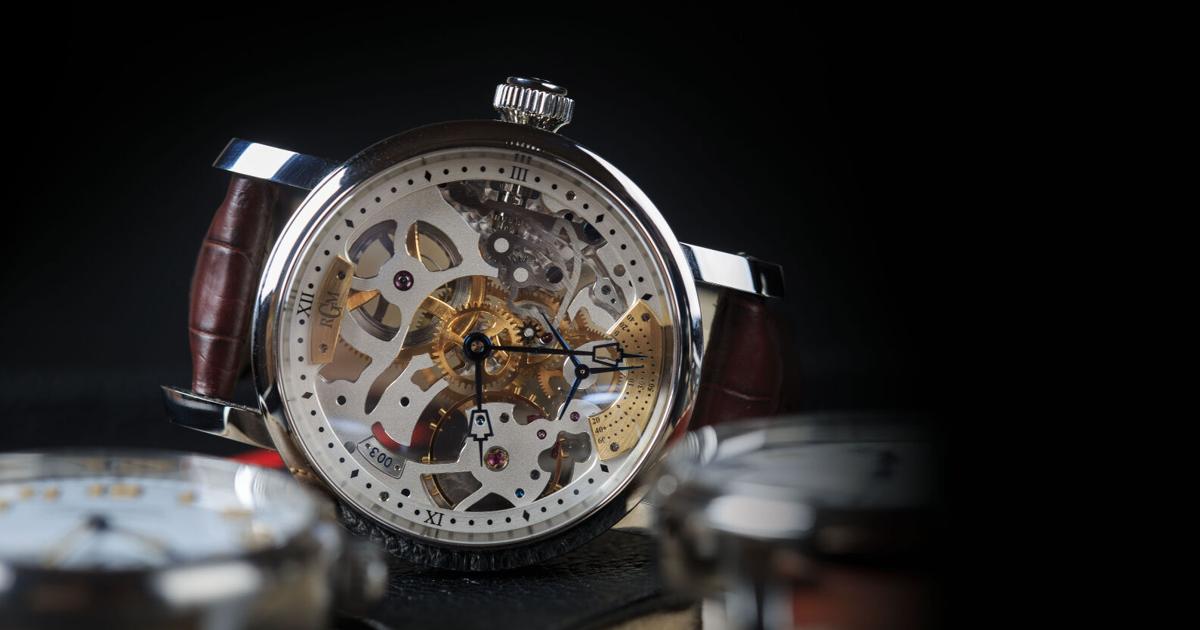 Roland Murphy, owner and founder of RGM Watch Company, specializes in what at first sounds like some kind of Zen riddle – creating timeless timepieces.
You don't need to be a high-end watch connoisseur to be familiar with some of Lancaster County's watchmaking history like the Hamilton Watch Co., where Murphy once worked, the Lititz Watch Technicum and the Bowman Technical School, which trained thousands of watchmakers, including Murphy, before it closed in 1992.
But although it's become more well-known by the watch collecting community, RGM is still somewhat of a hidden gem.
Teddy Baldassarre – a luxury watch influencer whose most popular YouTube videos have clocked more than 2 million views – called Murphy "the greatest American watchmaker."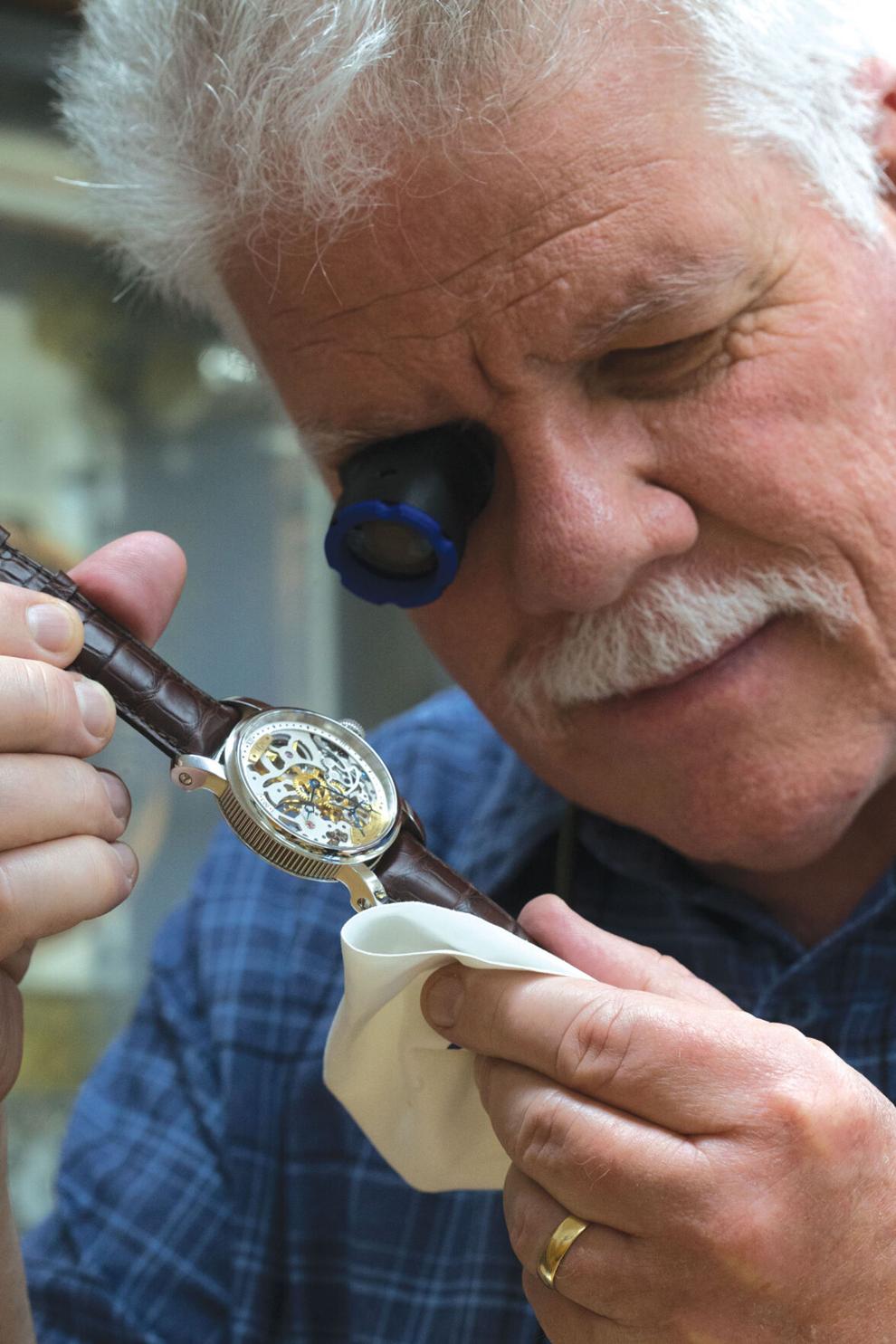 Murphy says he became interested in watchmaking "totally by accident." He attended to a vocational high school for carpentry and cabinetmaking. During his senior year, he was able to go to school for a half-day and work a half-day. A counselor told him about an opening at the Daneker Clock Company, where they made grandfather clocks and mantel clocks using German movements. Murphy found he enjoyed working with clocks and someone recommended he continue his education at the Bowman Technical School, where they offered courses on repairing clocks and watches. At Bowman, Murphy discovered he loved working with watches. 
---
More Entertainment News: 
---
After attending the Bowman, Murphy studied at Watchmakers of Switzerland Education and Training Program (WOSTEP) – a prestigious watchmaking program in Neuchatel, Switzerland. After his training in Switzerland, Murphy returned to Lancaster County where he worked for Hamilton, rising to technical director, before going out on his own to start RGM in 1992. Murphy's Mount Joy-based brand marked a significant passage of time last year when it celebrated its 30th anniversary.
RGM's handcrafted watches combine every aspect of time: past, present and future. Murphy and the dozen technicians who work on the watches are inspired by traditional Swiss and American watchmaking-methods and designs of the past. Their watches work with present fashions. And their innovative forward-looking customizable designs have an eye toward the future.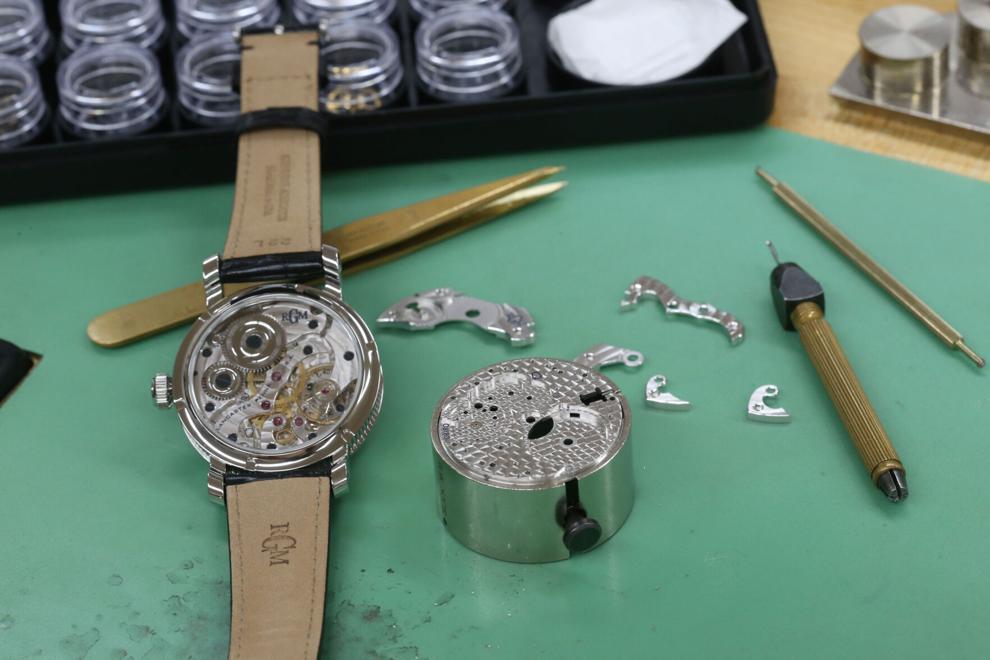 "What's important to me is that everything is real," says Murphy, 62, of Manheim. "This world is so full of faux things made to look like something that years ago was made so much better. I hate that kind of thing, so it has to be the real craft. I don't offer anything that's inferior to something that was done years ago."
In the age of smartwatches that can send texts and stream music while simultaneously tracking your heart rate and your stock quotes, handmade custom designed watches may seem anachronistic.
"I think smartwatches really have just kind of gotten people used to wearing a watch on their arm again," says Murphy. "I know people that have smart watches but also have nice watches. They have an appeal, you know, it's one of the few things a man really adorns himself with."
(RGM does make women's models too.)
Of course, Murphy only wears his own watches. When he's dressing up he'll put on his PS-801-E – the letters of which stand for "Pennsylvania series" and "engine-turned," with the 801 referring to RGM's 801 movement behind the dial. The PS-801-E features keystone-shaped hands in honor of the Keystone State. 
The PS-801 E, like most RGM pieces, is firmly rooted in the history of horology from technique to design, and those keystone-shaped hands were inspired by a set of thin gold hands with keystones on them that Murphy was given in watchmaking school in Lancaster. Murphy did a bit of investigating and found those hands were made by the Keystone Watch Company, which operated in Lancaster from 1886 to 1891. 
RGM makes less than 300 watches annually, but the hand-made, high-end pieces range in price from around $3,000 to nearly $100,000 with most models at around $30,000. Customizable watches can get even more expensive. 
The intricate movements -the watch's engine and internal mechanisms – and cases are made with silver, gold and platinum, as well as gems, jewels and stainless steel. In 2000, Murphy began making his own movements, though RGM still occasionally uses some Swiss-made movements.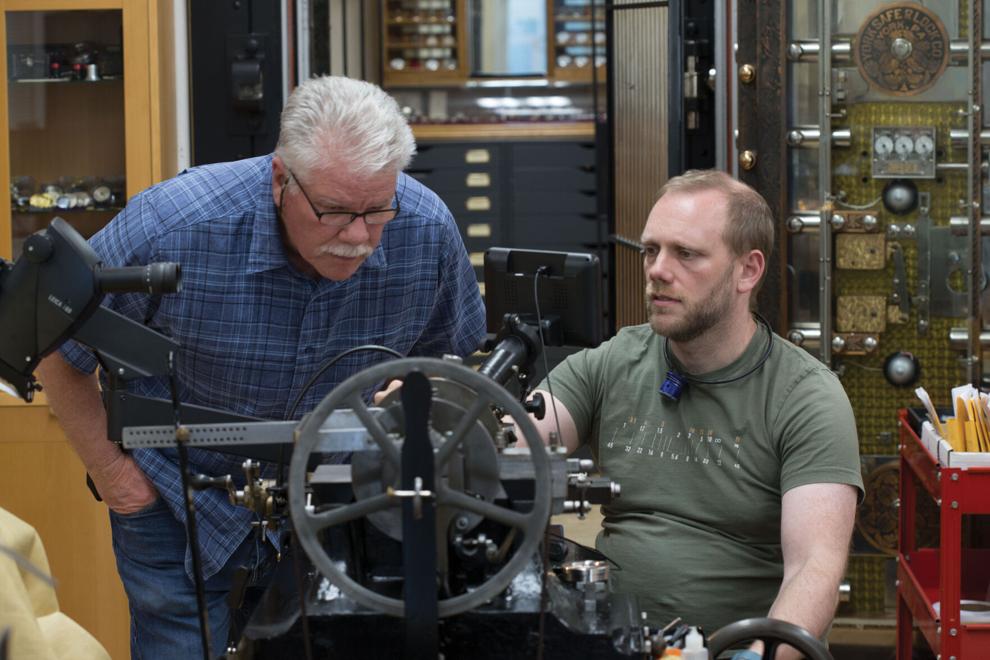 After reading George Daniels' book "Watchmaking," Murphy became interested in engine turning, also known as guilloche – a centuries-old but increasingly rare form of engraving intricate ornamental patterns on metal surfaces like jewelry and watches using a rose engine or straight line hand-turned machine. There are traditional patterns like the barleycorn, moire and the Clous de Paris, but there are an infinite number of possible patterns and design elements. (For those interested in learning more, Murphy has posted videos explaining and illustrating the process on the company's website, rgmwatches.com.) 
RGM has seven vintage machines – one of which is about a century old. At the time he purchased his first machine, Murphy says, he didn't even really know how to use it. But, he's since described the time-consuming but rewarding process as "mystical" and "magical." Only a handful of watchmakers still use these machines, though many mimic the guilloche technique by stamping patterns onto metal plates instead of using hand-turned rose engines. 
"This is about doing what I love to do for a living and creating pieces that are made to last and can be handed down," says Murphy. "The pieces take on a life of their own and, to me, that's exciting."
---
To read more Balance stories, click here.