Loveland's Heather Hach on life after 'Drowning' | Arts & Entertainment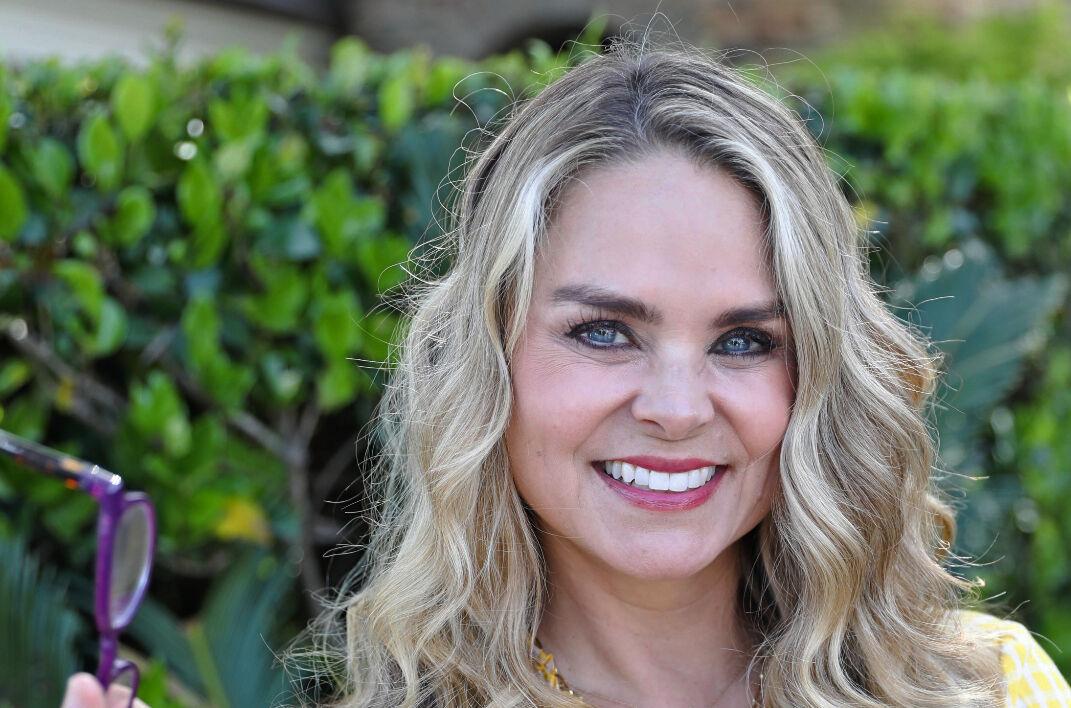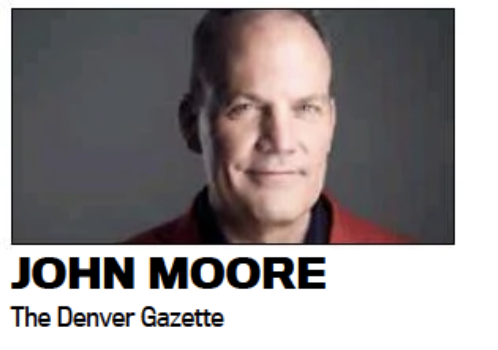 Loveland native Heather Hach's life story is ripped straight from the pages of a Nora Ephron screenplay.
Which is appropriate, given that Ephron will always be Hach's greatest literary hero. Both are journalists-turned-creative writers. Both are unabashed romantics who reinvented their lives all along the way.  
I made my entrance into this twisty rom-com 28 years ago in a "wacky neighbor" sort of way. I shared a common wall with a very young Hach and her impossibly charming new husband at Neusteter's, an upscale Denver department store that was so shabbily converted into condos, you could hear everything said on the other side of any wall – whether you wanted to or not.
Seriously: I learned that Heather worked for the New York Times' Denver bureau when I overheard her saying that very thing to someone while she was sitting in her living room … and I was sitting in mine. I thought, "Hey, we have something in common!" Made it easier to break the ice when we met for the first time in the elevator. 
Piling on the cute factor, it turned out that both Heather and her husband were members of Comedy Sports, then Denver's top improv-comedy team. Now, when I say Heather is impossibly cute, I mean she's been insistently mistaken for stage star Laura Bell Bundy by both David Hyde Pierce and Ricky Shroder. And when I say her husband was impossibly charming, the emphasis is on "impossibly."
The story of Heather's life to follow can only be given justice on the big screen but, suffice it to say: "It isn't an ego boost to have your husband call you at 3 in the morning and say he is never coming home," Hach says now. "It was absolutely humiliating to be a divorcée at 25."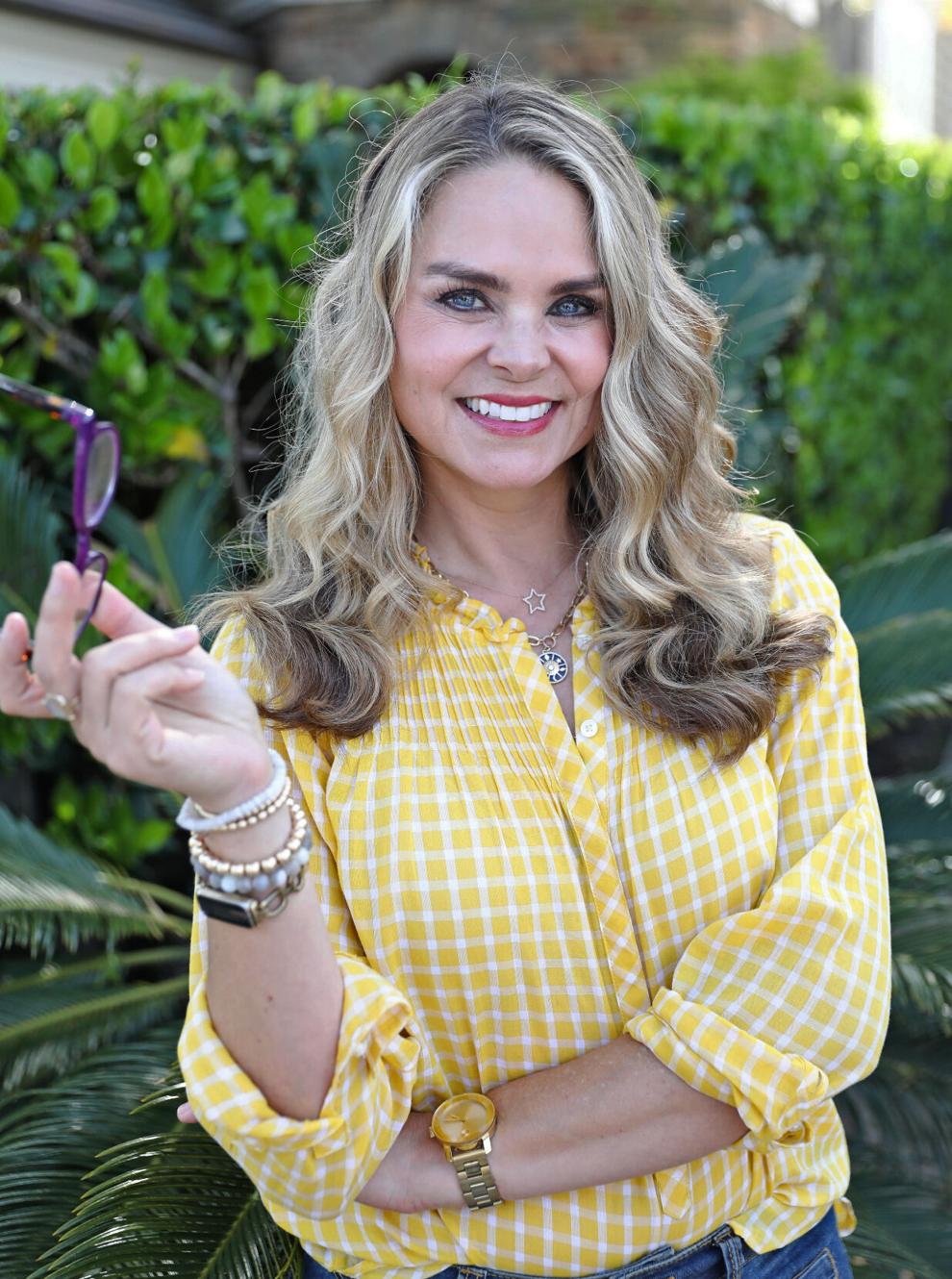 Hach is no Bundy, who starred in the Broadway musical "Legally Blonde." But (plot twist), she did write the speaking parts for that musical. She earned a Tony Award nomination for her work – so you know her life turned out OK. Turns out there's a whole lot of Hach in the title character, Elle Woods, who sings in that musical: "The day you broke my heart, you handed me the chance to make a brand new start." 
The things that don't kill you, in Hach's case, are the seeds of your rebirth.
Here's the movie synopsis: Idyllic marriage falls apart. The husband's downfall, which comes out of nowhere, turns out to be drugs.
"I found out later he was having an affair, and he was spiraling," Hach says. "He left me because I wanted no part of that life." 
Sad and staggered, our jilted divorcee moves from Denver to Los Angeles to salve her wounds. Her first break comes, of all places, in a divorce-therapy group. That's where she meets a mentor in ABC producer Jim Janicek, who encourages Hach, despite having no experience, to write a movie script based on her divorce. You know, as an exercise in proactive therapy.
She writes "I Used to Be an Honor Student" (a title that says it all), which lands Hach a prestigious Disney screenwriting fellowship. There, she writes a dark comedy called "Not Kappa Material" – think "Heathers" set in a sorority – which so impresses Disney President Nina Jacobson that she commissions Hach to pen an update to the classic 1976 family film "Freaky Friday."
Yep, the one that starred Lindsay Lohan and Jamie Lee Curtis. The one that grossed $160 million in 2003 dollars and now has a sequel in the works (without Hach's involvement). That led to her writing the stage adaptation of "Legally Blonde," a musical that tells young girls not to define themselves by the guy they end up with. One that is now and forever performed at theaters around the world. That led to the 2012 film adaptation of "What to Expect When You're Expecting," starring Cameron Diaz and Jennifer Lopez.
None of it happens if our heroine isn't jilted by a philandering drug addict.
"My ex-husband leaving me was one of the best things that ever happened to me," Hach can now authoritatively say as a long-happily remarried mother who has just released a new novel – a psychological thriller called "The Trouble With Drowning." She'll be at the Tattered Cover in Aspen Grove to talk about it on Nov. 2 (plus Saturday at the Loveland Barnes & Noble, and Sunday at the Colorado Springs Barnes & Noble.)
"My greatest tragedy is now my greatest benefit," Hach says. "It gave me guts, and a sense of who I am."
A psychological thriller that's close to home

Hach, who lives in Manhattan Beach with her husband, Jason, and teenagers Harper and Drake, celebrated the release of "The Trouble with Drowning" with an Oct. 18 book-launch party in her adopted hometown that she says "was just the greatest night ever – right up there with my wedding and the birth of my children."
She describes "The Trouble With Drowning" as "a fun, twisty, turny psychological thriller" that plays out between two women who, it turns out, are both loosely based on Heather at different times in her life.
The action is propelled, appropriately enough, at a book signing. Our author is the dazzling Eden Hart. She's approached by Kat, a struggling writer who aspires to be like Eden. Kat's literary future takes shape when she falls madly in love with her literary hero's charismatic son. It's a fantasy realized – until her demons threaten to sabotage all of it. Suddenly, this popcorn-friendly tale becomes a deeper treatise on madness, obsession, insecurity, self-destruction and revenge.
Kat, the author says, "is a hyper-exaggerated form of some of my worst impulses. But a big theme of the book is the duality that we all experience. I relate to aspects of Kat – unfortunately – and I relate to aspects of Eden – thank God. They both represent the good and the bad, the light and the dark that I think we all have within us. It's all about the balancing act."
This is all a far cry from "Freaky Friday" or "Legally Blonde." But much closer to Hach's core.
"Everyone associates me with much happier material, so this book is a departure for me," she said. "It's definitely going into darker terrain as a psychological thriller."
Hach wrote the novel – her first since a young-adult book called "Freaky Monday" 15 years ago – during the pandemic shutdown. Because Hach is the kind of person who decides to write a book – and then actually does it.
"That was a time when everyone was so down and depressed," she said, "I think I kind of exorcized some of my demons and sadness and disillusionment through my characters."
Just know this is a book that begins in a decidedly non-Elle Woods fashion.
"I couldn't help but notice that the very first word in your book is 'f*ck,'" I told Heather  – something that apparently only her 13-year-old son and myself took note of, she said.
"That's actually an intentional representation of the duality I was talking about," she said. "It's about how our inner thoughts can be much more harsh than the exterior we show to the world. It is completely a metaphor for what I'm trying to explore here. I think we all have impulses and thoughts that we'd be horrified if someone could actually lean into our brain and hear them. I wanted to give a voice to that, and normalize it, and explore it."
Obsession is a fascinating topic for Hach, whether it's in a comedy like "Best in Show" about people who are obsessed with dog breeds – or it's in a much more sinister movie like "Single White Female" or "Fatal Attraction."
Hach, for one, thinks obsession gets a bad rap. After all, her entire goal here was to write a book that is "compulsively readable."
"Honestly, it takes obsession to do a lot of things well in life. For example, it took me being obsessed with writing this book to finish it," said Hach, who has been diagnosed with a form of OCD called trichotillomania – often abbreviated as TTM. "It's compulsive hair-pulling and obsessive thoughts," she said. "I definitely battle that myself, and I think spending time with these characters was a way for me to work out my own demons on the page safely."
Initial response to this deceptively upbeat novel has been dizzying. "Accomplished stage and screenwriter Heather Hach will keep readers off balance and turning pages as they enter the disturbed mind of Kat Lamb," said Publishers Weekly. "The novel's exploration of mental health and its effects on relationships and self-perception is both insightful and thought-provoking," wrote readersfavorite.com.
A swath of celebrities have also offered effusive praise. "I was walking around reading the whole day — on the subway, walking down the sidewalk," said former "Saturday Night Live" cast member Rachel Dratch. "I ended up finishing it in a day."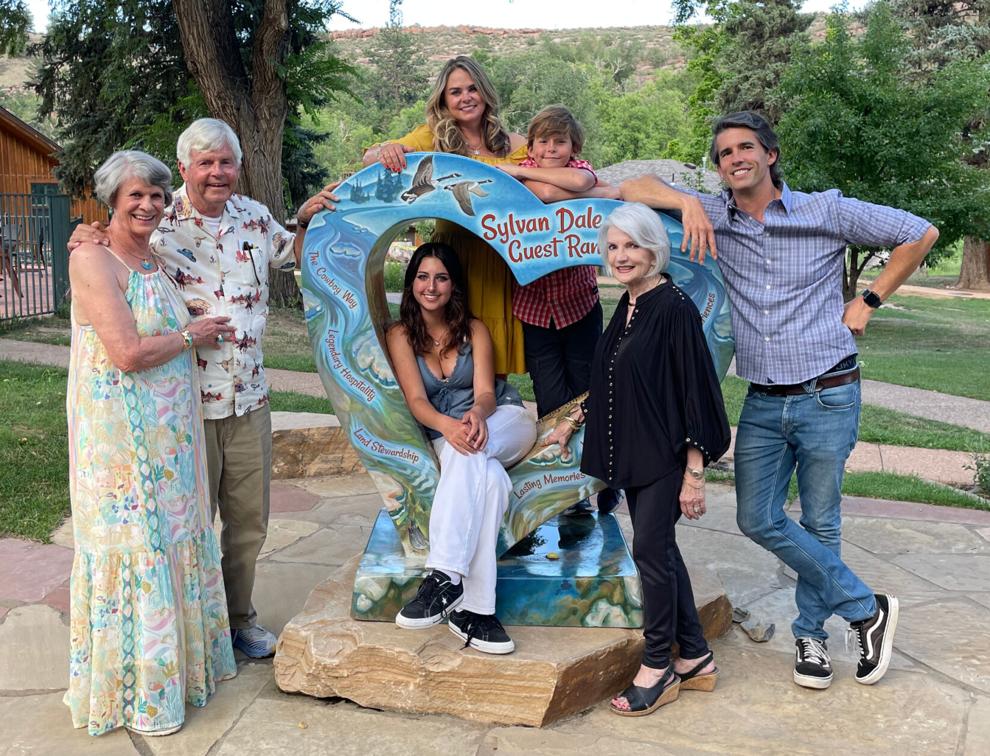 Coming home to Colorado
Hach will fulfill another dream on Nov. 2 when she gathers with friends, family and fans at the Aspen Grove Tattered Cover. The former four-story anchor in Cherry Creek was Hach's favorite book store growing up. (And just as there are no accidental coincidences in a Nora Ephron script, it should be noted here that the Cherry Creek Tattered Cover was, itself, once a Neusteter's department store.)   
The reading, originally scheduled for a downtown location, had to be moved when it was announced last week that Tattered Cover is filing for bankruptcy and closing three branches.
"I will always remember the whole giantness of the Tattered Cover and how much I loved going up and down those stairs," Hach said. "I went there all the time just to be surrounded by all those books."
But reading from her new novel at the Littleton branch next Thursday "will be magical," she said. 
The 25-year-old Hach never would have seen it coming. Any of it.
"That's right," she said. "I think sometimes you need to lose everything and be batted down to find out who you truly are. I never would've moved out to Los Angeles not knowing anybody had I not been scraping myself off the floor. I am so grateful that I got to redefine myself and rebuild my life on my own terms and in a much grander way than I ever thought  possible.
"This has all exceeded my wildest dreams. I feel like I'm exactly where I'm supposed to be."