Local makerspace crafting a machine to recycle 3D printer plastic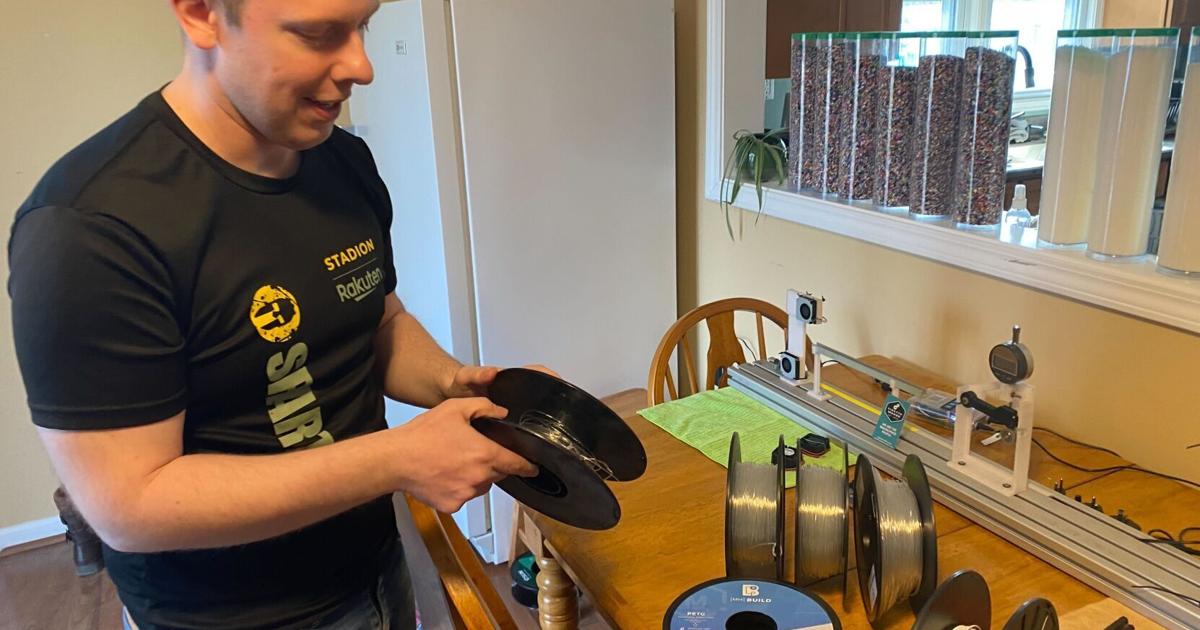 VALPARAISO — Tubes filled with multicolored plastic pellets fill the shelf in Adam Johnson's kitchen. A large motor is perched on a table by the back door and, across from it, sits a peculiar metal track connected to a large black spool.
"Welcome to Vidette Makes," Johnson said, presenting the various machines. 
The engineer by trade has always been a tinkerer. Vidette Makes, which operates partly out of Johnson's home and partly out of McMillan Hall at Valparaiso University, is a community of fellow tinkerers that meet once a month to share their various skills. 
The group has been meeting for several years, but they formally became a nonprofit and adopted the name Vidette Makes in 2020. One of the makerspace's current projects is the 3D printer filament-recycling contraption splayed-out across Johnson's back entryway. 
He held up a bag of yellow and black plastic scraps — 3D printer leftovers that have no use. 
Municipalities can't recycle 3D printer plastic. However, the filament recycler gives the plastic a circular life cycle.
"A kid designs something, then she can shred it, melt it, spool it and then she can design it all over again," Johnson explained. 
3D printing technology has been around for decades, but the machines have recently grown in popularity. As the printers have become more efficient and affordable, schools, libraries and after-school groups have started incorporating them into their science curriculum. Businesses also use 3D printers to fashion prototypes. 
Johnson began to notice how much waste the printers produced while volunteering with a youth STEM program. After stumbling upon the international organization Precious Plastics, he got inspired.
Based in the Netherlands, Precious Plastics crafts machines that recycle plastic. The machine designs are intentionally made public so people can build their own.
Johnson reached out to an engineering professor at Valparaiso University and, in 2020, a class of VU students built the filament recycler.
Recycling 3D printer plastic actually requires three machines, Johnson explained. The shredder, which Vidette Makes borrows from a local business, turns plastic waste into smaller particles; the extrusion machine melts down the particles; the spooler solidifies and spools the plastic into a usable filament. 
As part of their senior project, the VU students built the extrusion machine based on a design from Perfect Plastics and crafted the spooler, which is specific to 3D printing. 
Children at a local Boys & Girls Club were able to test out the machines, but Johnson said the contraptions need some tweaks before they go on the road again. The goal is to make the extrusion machine and the spooler portable so he can easily load them into his car and travel to libraries and schools for presentations. 
The aim is ultimately to make something that other groups can replicate, to reduce 3D printer waste and to demystify the recycling process.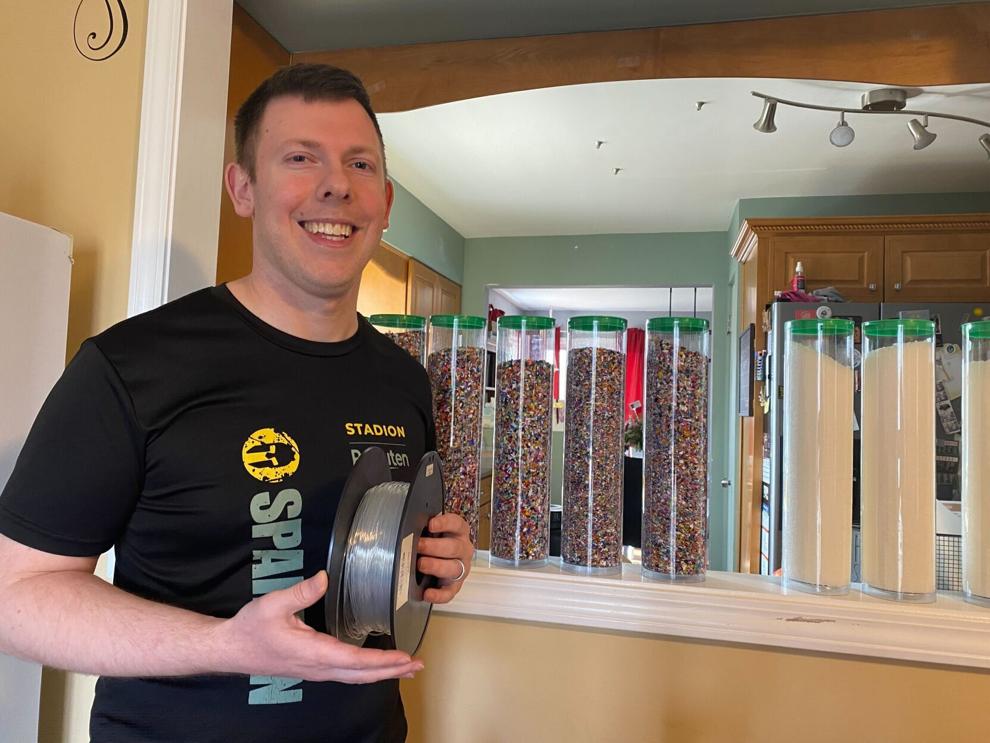 "All this mysteriousness around recycling makes it harder for people to care, to be civically engaged," Johnson said. 
Children are introduced to the "reduce, reuse, recycle" triangle early on, but the actual work that goes into recycling is rarely seen. Plastic has to be collected, sorted and mixed with virgin materials before recycling can even begin.
Although it depicts a very small-scale version of the recycling process, Johnson hopes the filament recycler will show people how difficult recycling can actually be. 
"I remember learning the 'reduce, reuse, recycle' triangle in elementary school, but I didn't realize, the order's important," Johnson said. "There's a reason recycling's at the end, because it's not as good as reducing or reusing."
Vidette Makes is saving up for a physical workspace so projects like the filament recycler won't have to be crafted at the kitchen table. For now, Johnson is just going to keep tinkering. 
"There's this joke in the engineering community. 'I can make it cheap, fast and good. Pick any two'," he said. "I want this to be good. I don't have a lot of money to do it, so it's gonna take a while."
PHOTOS: Indiana Vintage Fest
Indiana Vintage Fest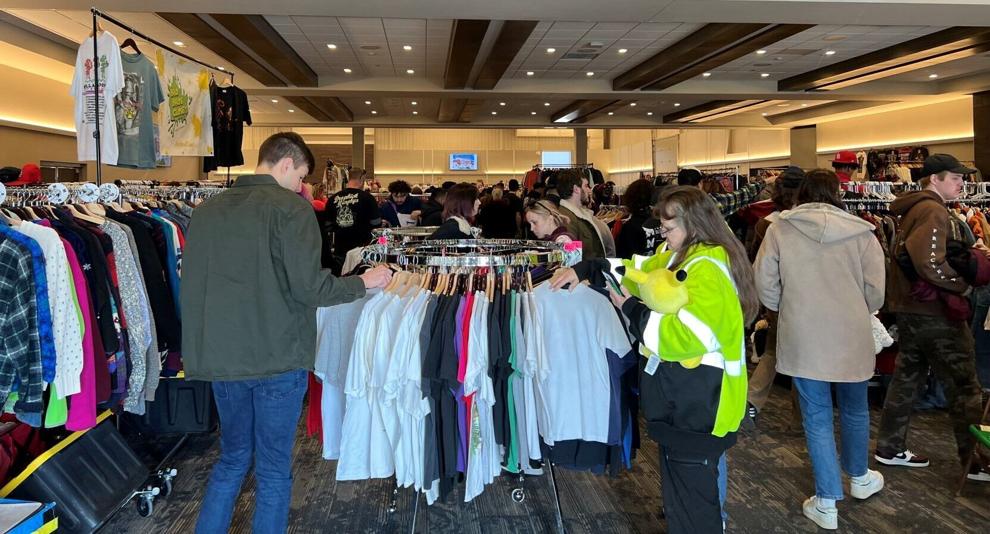 Low Waste Liv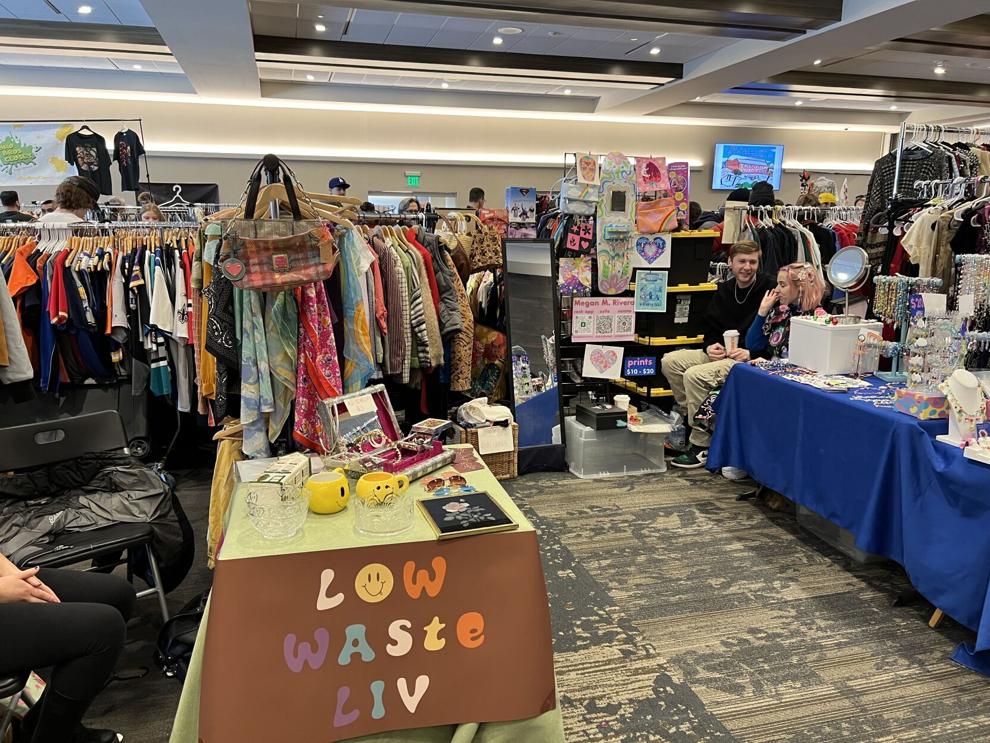 Offbeat Thrift and Vintage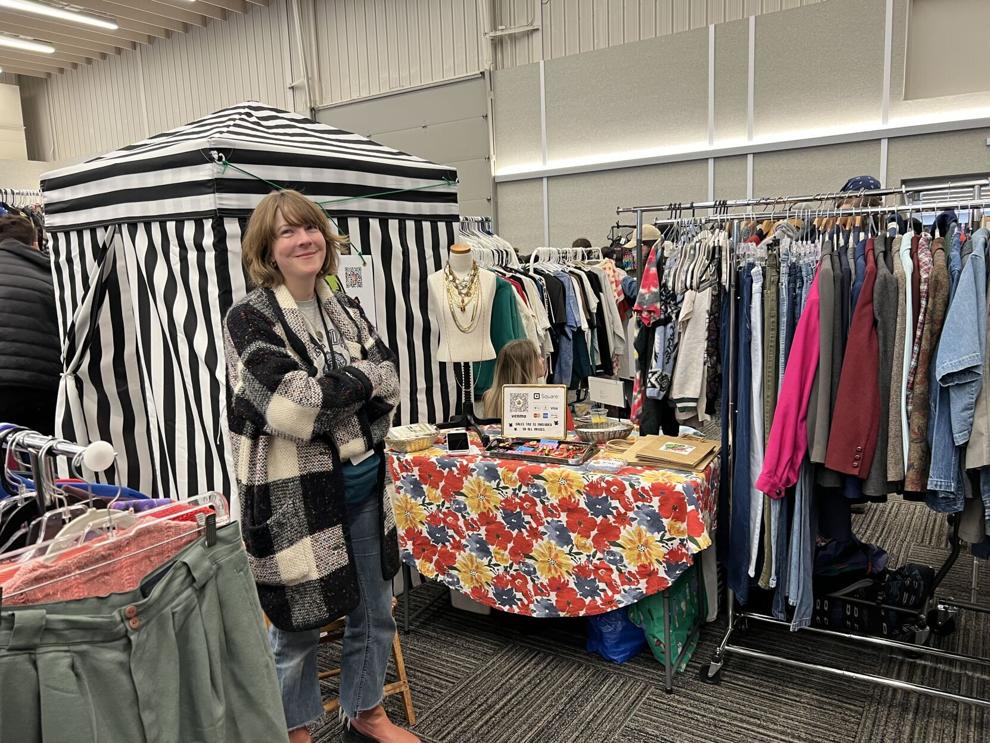 Indiana Vintage Fest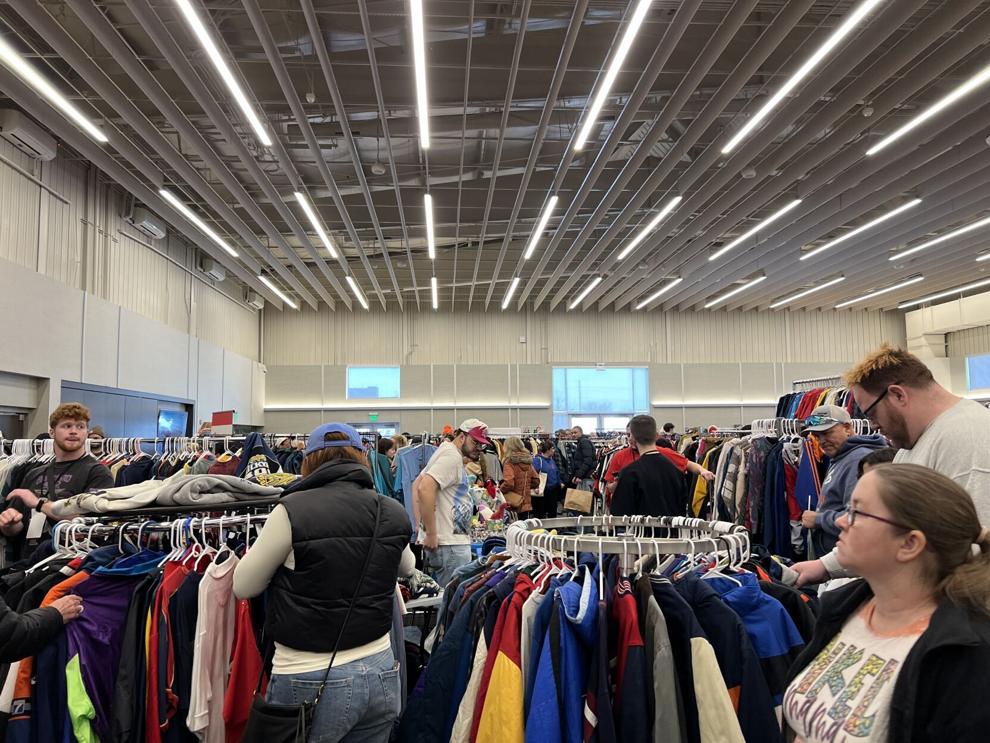 The Gas Station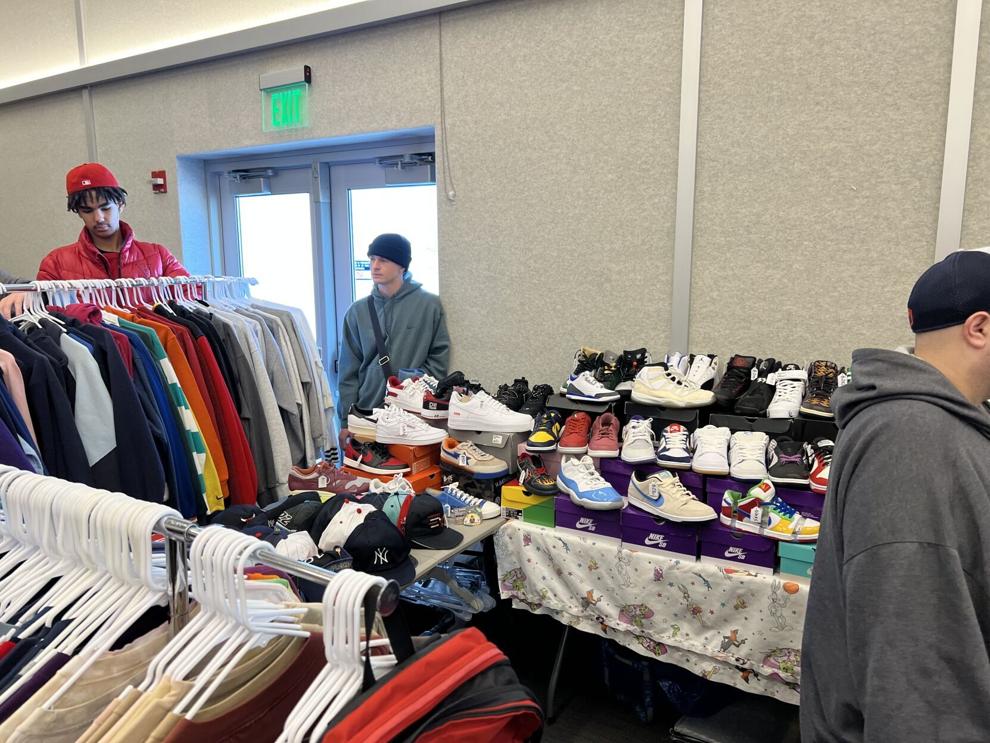 Bad Fish Goods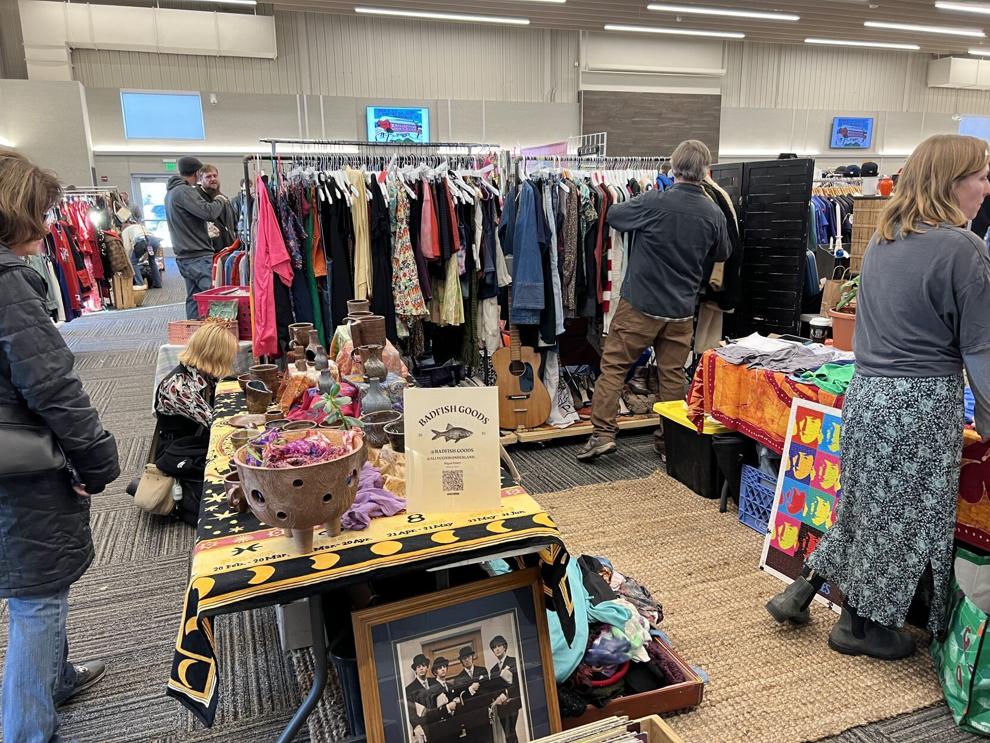 Bro Bros Closet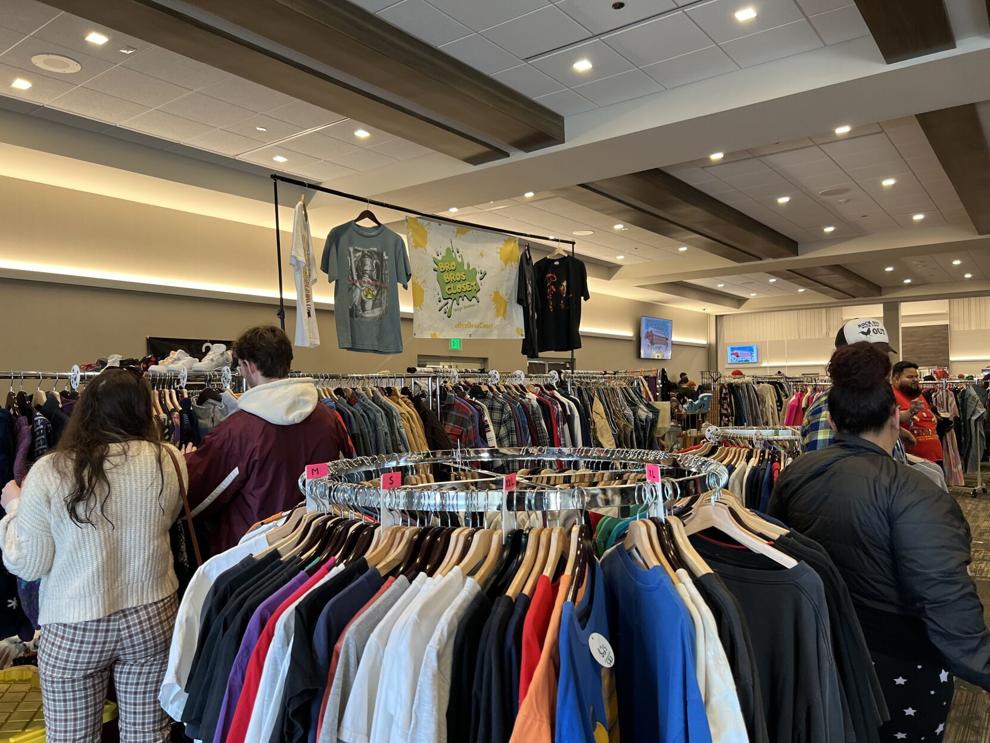 Payless Vintage