Lexington arts center dwarfs others nearby at $52M, set to open in 2024 | Columbia News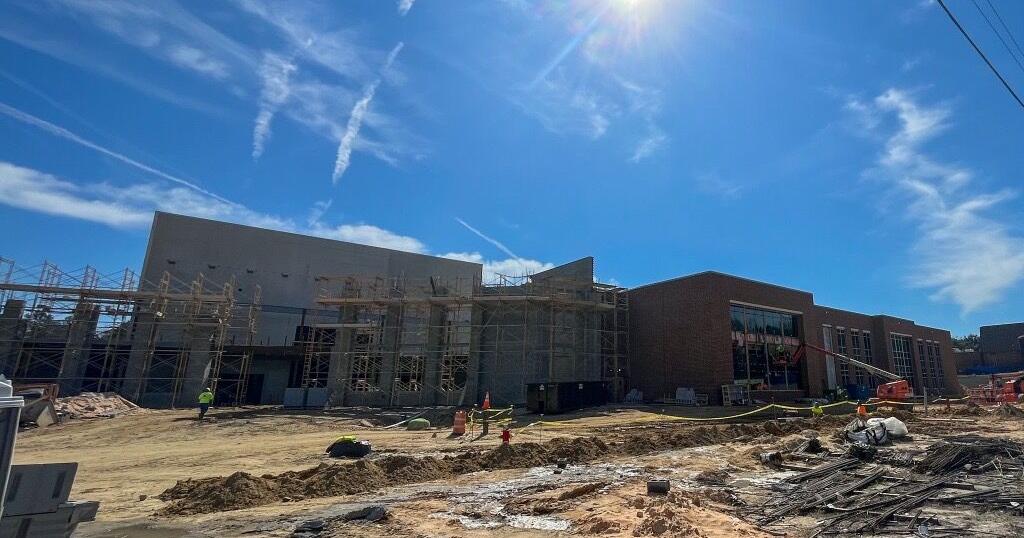 SPRINGDALE — Lexington County School District Two is less than a year away from opening the doors on its new performing arts center, a multi-million investment the district made in response to what officials call a booming community arts scene. 
The space will centralize the district's currently scattered (and overflowing) performance venues inside individual schools into a 1,500-seat auditorium with upgraded sound, lighting and rigging equipment, said Jim LeBlanc, interim executive director of the performing arts center and principal of Saluda River Academy for the Arts.
The planned 72,000-square-foot performing arts center will allow the district to expand its arts curriculum, and help students explore careers on and off stage. 
"There's so many career opportunities for kids these days," LeBlanc said. "When we think of the arts we just think, 'Oh, you're going to be a saxophonist or something.' But the jobs that are available behind the scenes are are huge opportunities for students."
Construction at the site mirrors that in several other Columbia-area districts, including Richland County School District Two and Lexington County School District One. But the Lexington Two locale is much bigger and more costly than the others.
Like the other Columbia-area school districts, Lexington Two attached a performing arts center to a bond referendum, but Lexington Two's investment in the arts more than doubled other districts' at $52 million.
By comparison, Richland Two's performing arts center, a 1,175-seat facility which began construction in 2022, cost the district about $24 million.
Lexington One included two performing arts centers in its 2018 bond referendum: a 1,000-seat venue at White Knoll High School and an 800-seat space at Gilbert High School. But both were a part of larger additions to the schools, which in total cost at least $26 million less than Lexington Two's performing arts center. 
Lexington Two's performing arts center is the final project on the district's $225 million bond referendum, which was passed in 2014.

The center is under construction on a 16-acre lot on on Platt Springs Road in Springdale that the school district bought in 2019 for $1.1 million, district officials said. The districts new offices will be built on the same lot, and are included in the $52 million price tag. 
Lexington Two officials said they have no concern about parking or traffic on Platt Springs Road, which sees about 19,000 cars a day in that area. 
Like the rest of Lexington Two, an 8,600-student district that comprises five municipalities in east Lexington County, the new performing arts center is in a prime location for an arts venue, across the river from Columbia, right off Interstate 26 and central in South Carolina, LeBlanc said. The site is also less than a mile from the Columbia airport.
"It's really easy for folks to come in and get to our performing arts center once it's built," LeBlanc said. "I do think that's a huge selling point for us."
In addition to its location, the area around Lexington Two District has seen increasing interests in the arts in the last decade, like murals and community theater performances, which have contributed to Lexington Two's emphasis on the arts, LeBlanc said.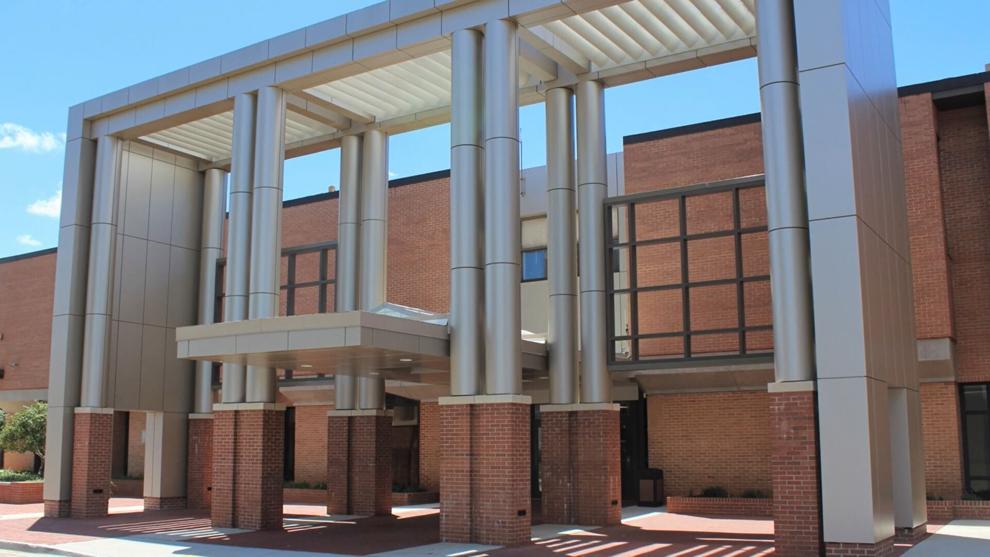 The new performing arts center will be open for bookings by performing arts groups outside the district, but its primary focus will be providing opportunities for students to perform in a larger, more professional setting, LeBlanc said. 
"We noticed at the elementary level, even, the confidence level that our students have from their studies in theater, their public speaking is is a step above," LeBlanc said.
"We put a lot of emphasis on athletics, and rightfully so, but not everyone is cut out for that or passionate about that. The arts allow students to really connect to something and have something that they can they can work on and find success in."
Lexington Two, home to two arts-focused schools, Saluda River Academy for the Arts and Busbee Creative Arts, has placed an emphasis on arts programming, even before the new performing arts center's construction, district officials said.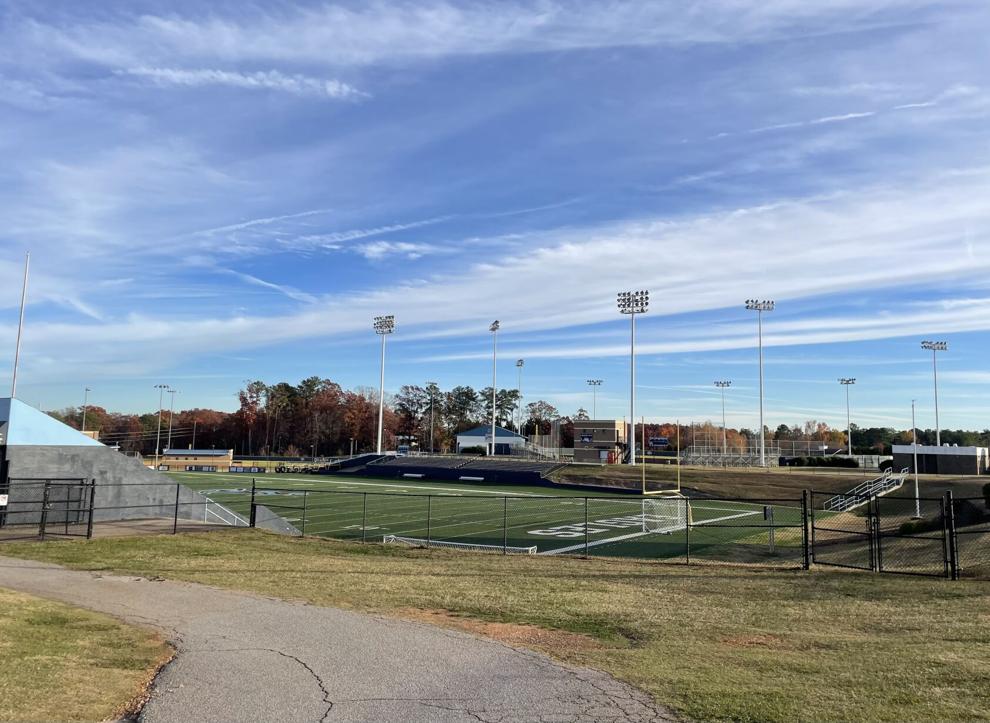 The school district broke ground on the project just over a year ago in December 2021, and is on track to open early in 2024, officials said. This spring, the building's construction highlights include being outfitted with electricity and a heating and cooling system, as well as roofing work, officials said.
Installation of the center's stage will begin toward the end of 2023.