Johnstown dinner theater to build big new entertainment venue in Thornton | Arts news | Arts & Entertainment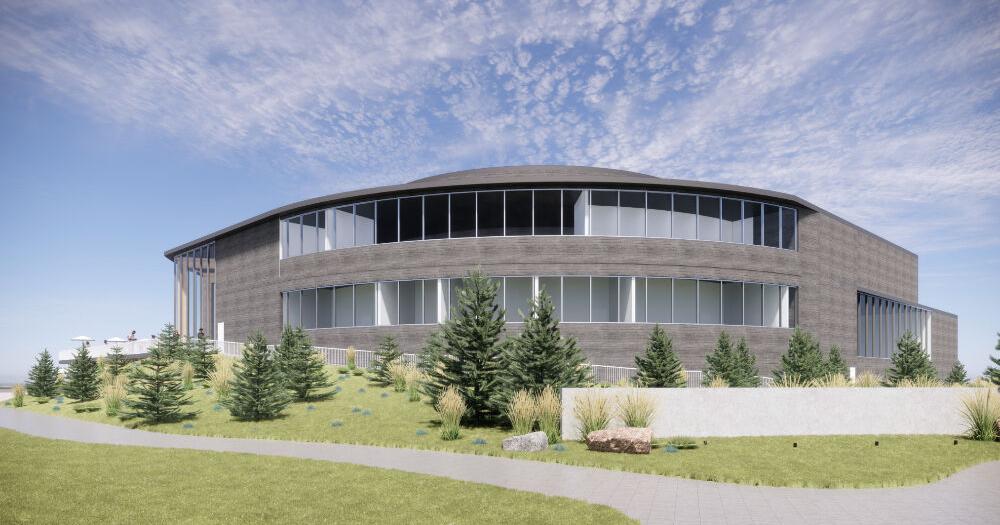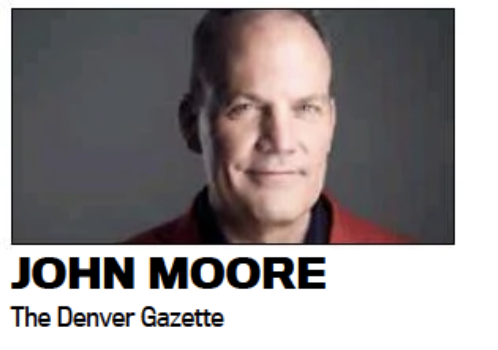 The Candlelight, a thriving and rapidly expanding dinner playhouse in Johnstown, plans to build a 900-seat theater and concert venue in Thornton, officials confirmed today.  
The 32,000-square-foot, multi-use facility will be built "in the round" and host Broadway-style musicals, plays, concerts and other entertainment events at the Larkridge Retail Center.
The property is presently an empty, grass lot located one block west of Washington Street between 162nd and 163rd avenues, between the Top Golf and a Costco. The new facility could open anytime between 2026 and 2028.
The Candlelight is a 15-year-old, 300-seat, for-profit dinner theater located 45 miles north of Denver at Johnson's Corner in Johnstown. In 2022, it essentially sold out its entire year of family-friendly programming. 
In 2019, Candlelight owner Dave Clark – also manager of DPC Enterprises – announced plans to build and operate a $10 million, 800-seat proscenium theater in Fort Collins called Boardwalk. The pandemic delayed the implementation of that plan, but last week Clark announced that the Boardwalk "is still very much in the works," with a projected 2025 opening on the corner of Boardwalk and Mason streets.
The Larkridge venue will further expand Clark's vision of theater and entertainment options along the I-25 corridor. The lead architect (as it almost always is in Denver) is Chris Wineman of Semple Brown Design. The round configuration, which is fairly unusual at this size, will give audiences the opportunity to have both an expansive and intimate experience at the same time, Wineman said. For those who saw Ed Sheeran perform recently on a turntable stage in front of 85,000 at Empower Field, this new venue will be sort of like that – only about 99 percent smaller.
To theater fans, the new venue will seem big. Really big. The DCPA Theatre Company, for example, just reduced the capacity of its largest theater from 750 to 610 because … it's hard to get that many people to come see theater that's not a Broadway touring musical. But for concert fans, 900 seats is the sweet spot. It's just a little smaller than the Gothic Theatre in Englewood (capacity 1,100), but with far better sightlines for everyone because of the round configuration.  
"I am so pleased to learn that our city has been chosen for such an incredible facility," Thornton Mayor Jan Kuhlmann said. "For years, residents and those of us on city council have sought to have a performing-arts space that would bring culture and entertainment opportunities to people in Thornton. This proposed new facility is on a scale well beyond what we could have imagined or accomplished with taxpayer dollars alone."
The Candlelight has tapped into an enormous market for concerts targeted at an older demographic. This week, it is hosting three consecutive way-sold-out concerts by The Association, the sunshine pop band that popularized the song "Cherish" back in 1966. That's the kind of concert that could have sold out the new Larkridge venue – in one night. 
On Sept. 9, BDT Stage opens its farewell production of "Fiddler on the Roof" in Boulder. When it closes after 46 years on Jan. 13, that will leave The Candlelight as one of the last remaining dinner theaters in Colorado.
"We were sad to hear the news of the closure of BDT Stage, but we are excited about the opportunity to provide more quality live theater opportunities for both actors and audiences in Colorado," Clark said.
Gene Bolles, who has sold the BDT property to be turned into mid-luxury housing, added: "While saddened by the closure of BDT Stage, we are looking forward to supporting Dave and his team in this new endeavor in Thornton and anticipate that many new memories will be created in this new venue."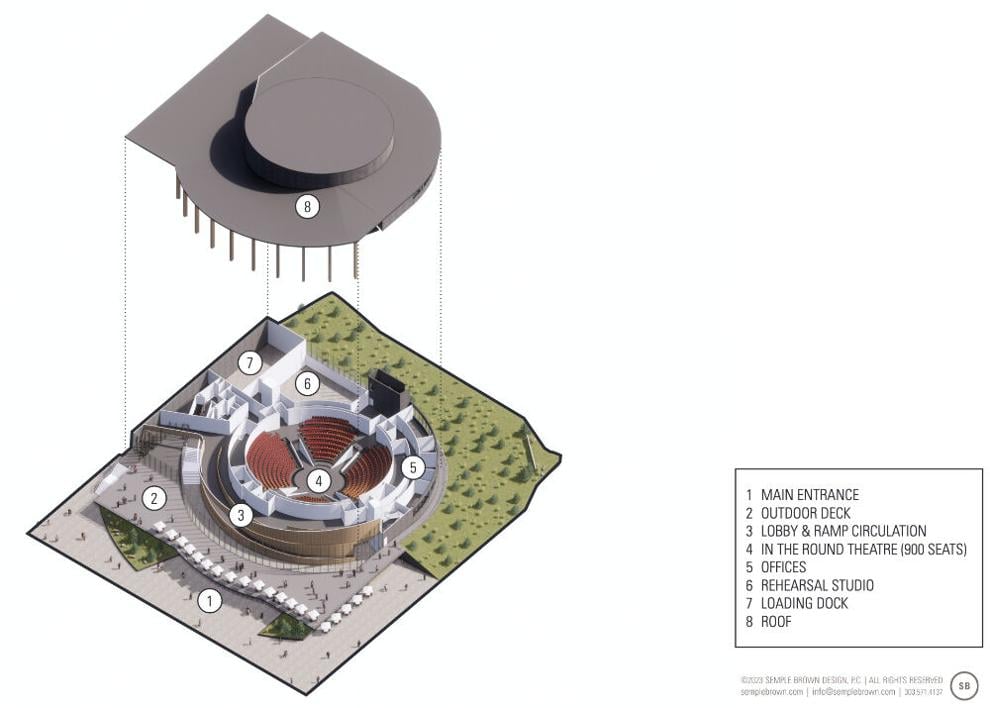 World Cinema Day heyday
Last week we told you that Sunday would be World Cinema Day, with all movies at most cineplexes going for $4 –and 8.5 million of you took advantage of the offer. OK, we can't take credit for the full turnout, but that total marks a 5 percent increase from 2022. Even with heavily discounted tickets, the national box office came in 16 percent higher than the previous Sunday. The deal was good at 3,000 screens and accounted for $34 million in ticket sales.
Of course, most people used the opportunity to see "Barbie" or "Oppenheimer." Me? I attended "Golda" starring Helen Mirren, at the SieFilm Center, and it was worth a lot more than 4 bills.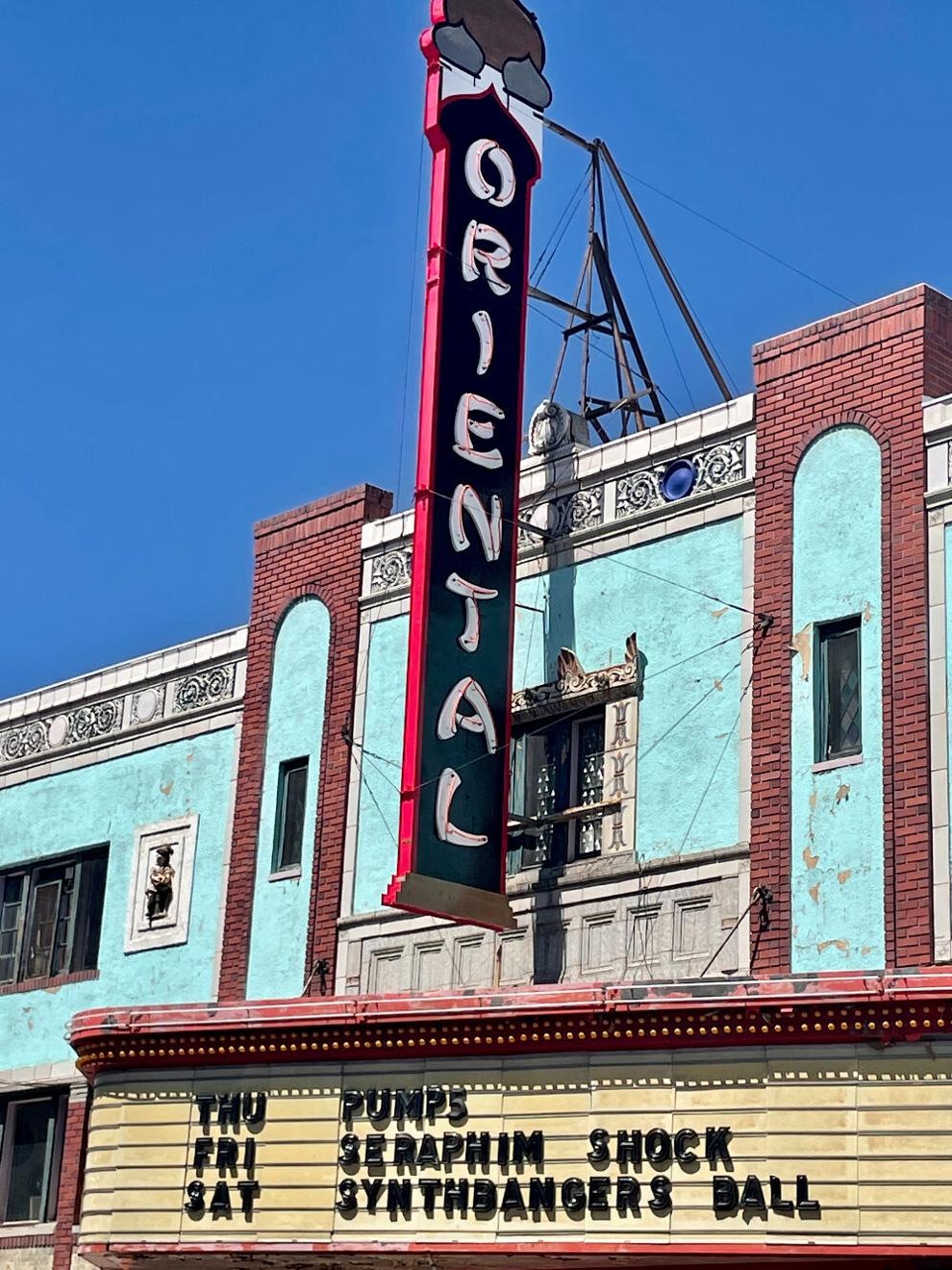 HQ events on the move
Many of the events planned for HQ before its catastrophic flood are shifting to other venues around town. The special 15th anniversary celebration of the Mile High Soul Club will now be held Sept. 8 at the Oriental Theater. That'll be a night of 1960s soul, funk and R&B with go-go dancers, giveaways and a dance contest.  
And Corey Feldman's  "40 Years In Entertainment Tour" stop that was scheduled for Sept. 13 at HQ will now take place that same night at Herman's Hideaway, 1578 S. Broadway.
In other news: The Oriental's historic exterior sign has been restored by a Denver company called Morry's Neon. It's now on full display at West 44th Avenue and Tennyson Street.
Briefly …
The Boulder Museum of Contemporary Art got some priceless national attention this week when PBS Newshour reported on its current exhibition called "agriCULTURE: Art Inspired by the Land." It was a seven-minute piece that featured Boulder curators Yumi and Shirley Janairo Roth as well as farmer Mark DeRespinis. You can watch the full segment at artscanvas.org, or, better yet: Just go see the exhibit through Oct. 1 at 1750 13th St. Info at bmoca.org …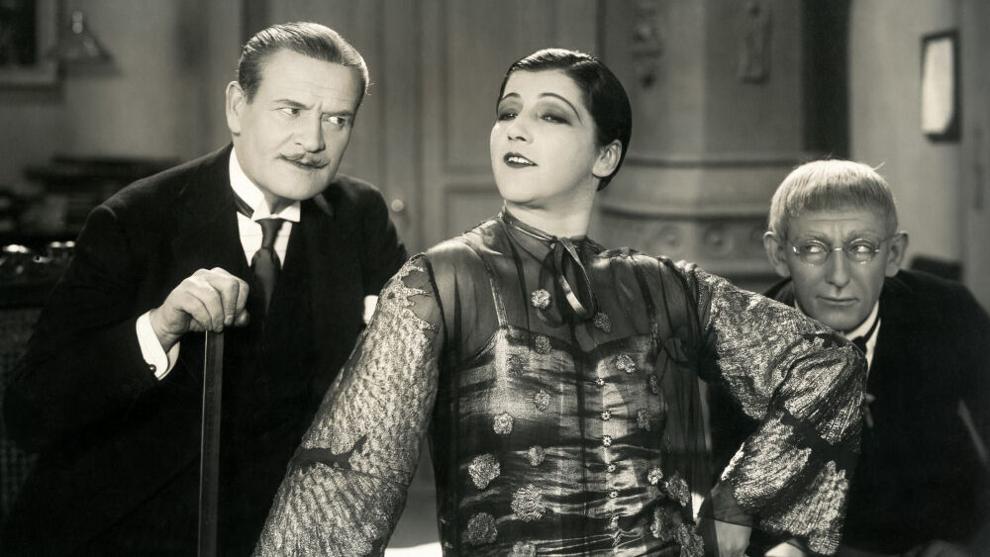 Tickets are on sale for Denver Film's annual Silent Film Festival returning Sept. 22-24 to the Sie FilmCenter. The opening film is "Lady Windermere's Fan" with music accompaniment from The Mont Alto Motion Picture Orchestra; the closer is "The City Without Jews" with live piano and violin. Tickets at denversilentfilmfestival.eventive.org …
The Longmont Museum has announced an $8.1 million capital campaign to fund an expansion of its building and grounds. Primary goals of the project include building a dedicated children's gallery for hands-on, year-round learning and play; expanding the primary gallery to feature more robust touring exhibits; renovating the outdoor courtyard including the construction of a new stage; and increasing office and support spaces. The campaign will kick off with a free party at 10 a.m. Sept. 15 at the Museum, 400 Quail Road. But, as these things tend to go, the goal is already 80 percent met. Donate at supportlongmontmuseum.org …
Last week, we told you the locally made dark comedy "Publish or Perish" is now streaming on both Prime Video and Vudu. Well, Prime (frustratingly) hasn't fixed a bug yet. But you can catch it on iTunes, Apple TV, YouTube, Google Play and Vudu.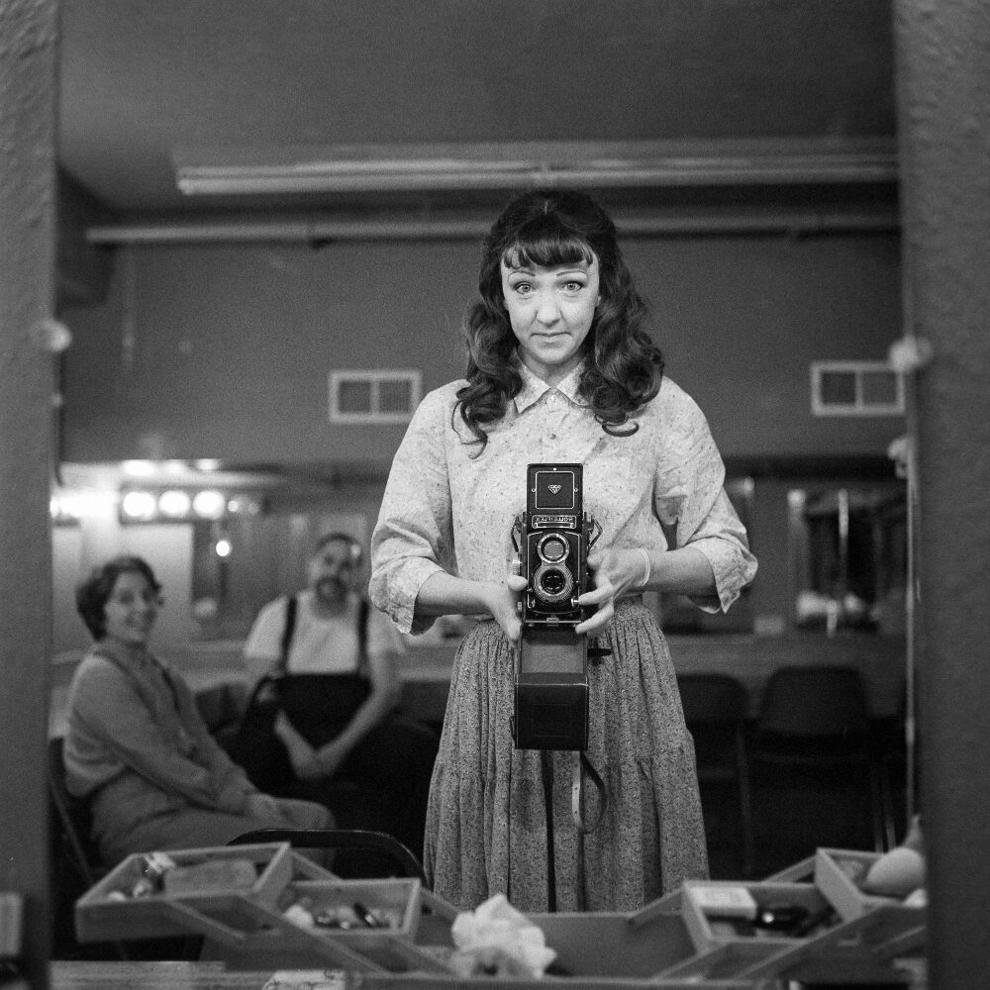 And finally …
In 2013 (let's just call that my unemployment colostomy year), I endeavored to take one backstage photo at as many local live theater opening nights as I could get to, which turned into a series of 175 pics offering rare glimpses into what happens in the moments before actors take to the stage for the first time.
The multitasking Rachel D. Graham, an award-winning local actor and assistant director of Phamaly Theatre Company's "A Midsummer Night's Dream," is also among the community's most respected theater production photographers. (They are the ones who take action photos of area productions that are often used for media and publicity purposes.)
Graham has taken the spirit of that photo series to a whole new level with her first-ever gallery exhibition, "Through Twin Lenses: Theatre Behind the Scenes." Graham will be displaying 30 backstage photos, all taken since January on twin lens 120 cameras and good old-fashioned film. (For you younger sorts, that's the kind of film you have to develop with chemicals.) "All developed, processed, and digitized myself," said Graham.
The exhibition will open with a reveal party from 1-3 p.m. Sept. 2 at the Monica Horn Gallery in the lobby of the Vintage Theatre, 1468 Dayton St. The photos will remain on display for the rest of the month.