'I believe that that is the future of American filmmaking'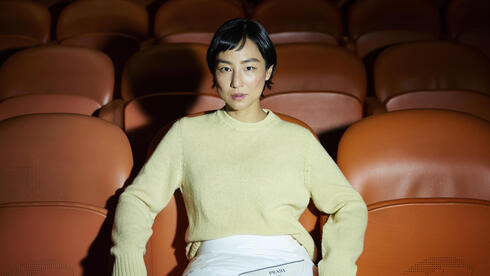 It seems that the heads of the production company A24 have cracked the secret to contemporary cinema success. Lulu Wang's The Farewell was a huge hit in 2019 and catapulted the career of actress Awkwafina to stardom; Lee Isaac Chung's Minari won at the Sundance Festival in 2020 and was nominated for six Academy Awards (including Best Supporting Actress, in which Yuh-Jung Youn won); and this year, Everything Everywhere All at Once by Daniel Scheinert and Daniel Kwan, starring Michelle Yeoh, was the big winner at the latest Oscar ceremony, which it reached after enjoying a stunning box office success.
The common thread among these three films is the story at their core, which focuses on Asian characters in the United States. This year, the drama Past Lives joined the list – since its premiere at Sundance this year, Celine Song's film has been heralded as a poignant masterpiece that is expected to continue A24's legacy of success. Even today, it is eliciting tears and praise from audiences in the United States, the Far East and around the world – and it is quite possible that this will also be the case in Israel.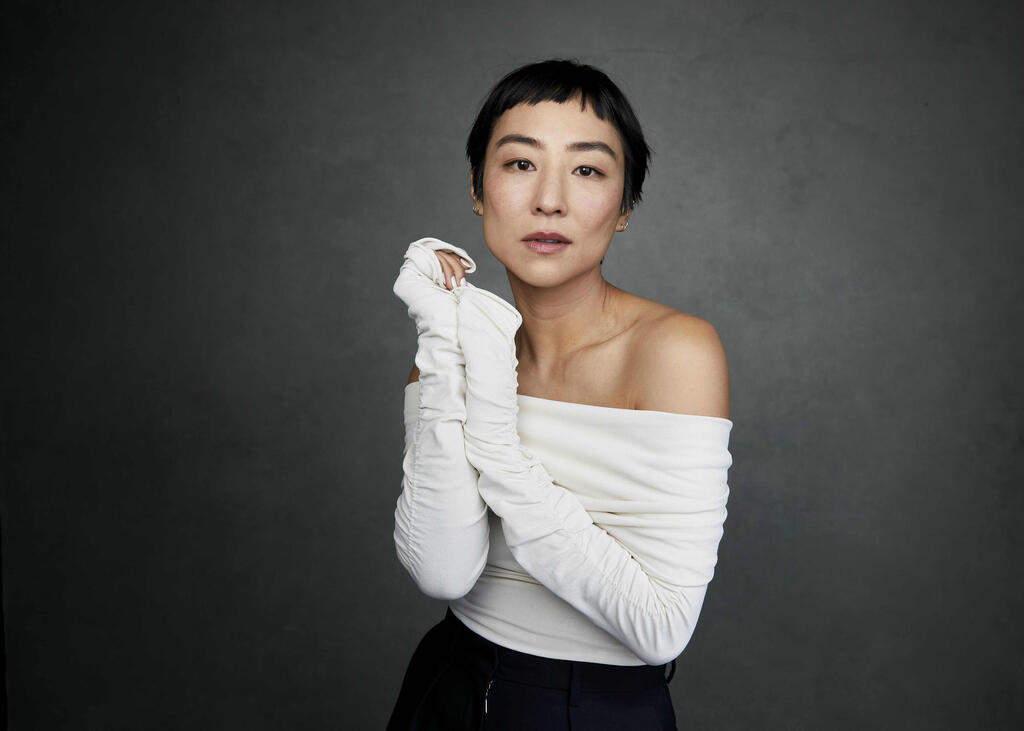 "Now there's more space for good stories to emerge and that means it could be led by an Asian cast and then led by Asian creators or not. I think it just means that someone like A24 has been willing to put their faith in what was previously considered and outsider voice," explains Greta Lee, an American actress of Korean descent who plays the leading role in Past Lives.
"I felt for the majority of my career this frustration in terms of how can we be more equitable in terms of who gets to be the storyteller, who gets to hold this storytelling stick. And so now I'm cautiously optimistic that we have people, certain champions and certain gatekeepers, who are able to filter through all the distractions of checking off boxes like 'no, now this is Asian, this is not' and just let a good story, good writing, good acting emerge.
So, I'm hopeful that this is not considered some sort of trend and I'm hopeful that people can just see this movie for what it is and that I believe that that is the future, hopefully of American filmmaking."
Past Lives marks the directorial debut of Song, who was born in South Korea and immigrated to Canada with her parents when she was 12. She now resides in New York with her American husband, Jewish writer Justin Kuritzkes, who is among the creators of Challengers, the new film by Luca Guadagnino and Zendaya.
The script, which Song wrote, is based on her personal life. In it, she unfolds a story of a genuine friendship with a Korean man whom she had a childhood crush on in Seoul. Their connection is rekindled after a long separation when they meet again as adults in the United States.
In the cinematic version, Greta Lee portrays Nora, the director's on-screen counterpart, as she reunites with Hae Sung (played by Teo Yoo), whom she hasn't seen for years. The two have been living completely separate lives on opposite sides of the Pacific Ocean, but their meeting unearths a wealth of emotions, including affection, longing, closeness and even sexual tension.
The strong emotional bond they share is depicted as drawing from the concept of reincarnation, according to Buddhist belief (known as in-yeon in its Korean interpretation). However, their connection isn't destined to materialize due to life circumstances, chief among them Nora's marriage to the Jewish writer Arthur (played by John Magaro).
"Even though the notion of in-yeon that we touch upon in the film is a culturally Korean concept… everybody understands it," tells Ynet German Korean actor Teo Yoo, who decided to move back to his parents' homeland 15 years ago after studying acting in New York.
"Our film is dealing with universal human emotions that everyone understands. Once we are down with the idea… that value carries over to the audience and therefore, it becomes universal for everyone who has ever experienced heartache or longing or felt that they're questioning destiny."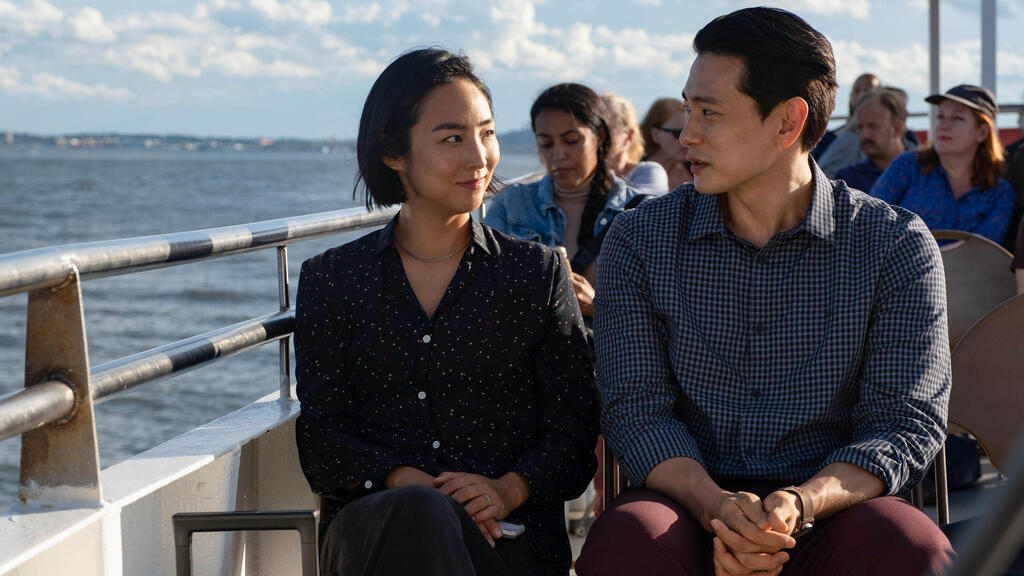 In general, the film oscillates between universal themes and the unique story of Nora and Hae Sung, and it is rich with dialogues in both English and Korean. However, according to Greta Lee, Past Lives emotionally resonates with people everywhere in the world, regardless of their background.
"I really firmly believe that at the end of the day, this movie is just about human beings," she says. "It's just about love, it's about the existential quality of love and that is absolutely something anyone can relate to whether you're Korean from Germany or California, whether you are a Midwestern man, like John.
It's really for everyone and I think that was what we all had in mind while making it, it wasn't trying to explain a Koreanness or trying to perform something for a certain sort of gaze like a white gaze or a male gaze or anything like that. It was just trying to tell a story about these three people."
Yet, one cannot overlook the film's specific perspective on the Korean immigration experience, which is distinctly portrayed in the movie.
"I understand the different perspectives between what's Koreanness versus not, but I am American. I was born in Los Angeles, though my parents immigrated from South Korea right before having me. I'm American and my immigrant experience is actually really different from Nora's and from Celine's whose Korean Canadian. That spectrum is important," she replies.
My Koreanness and how I hold it is very different from Teo's… that is essential in terms of understanding exactly why this is universal because through this cultural specificity and being able to map out all of our very different experiences but staying true to our characters and able to show that we're able to make space for the larger issues."
Unlike the influx of content recently coming from South Korea's film industry and achieving unprecedented success in the United States and the West, such as Squid Game, 40-year-old Lee firmly identifies as an American and is keen to progress in her career and work in the domestic industry without being defined by her ethnic background.
The actress, who is mostly known for her television supporting roles in series like Russian Doll and The Morning Show, believes that films like Past Lives instill optimism in her regarding the possibility of breaking free from the cultural ghetto reserved for her and others due to identity politics, so that they are perceived not as Asian actors, but simply as actors.
"I've never had been the lead of a movie before and for a myriad of reasons, we're still in process in terms of having any sort of movie centering people who look anything like me or Teo and the amount of Korean that was in this film, it just felt subversive," she says.
"It felt like this is like some new territory that we're crossing into, and of course, you want to believe that it can be successful, that it could have a wider than in the past.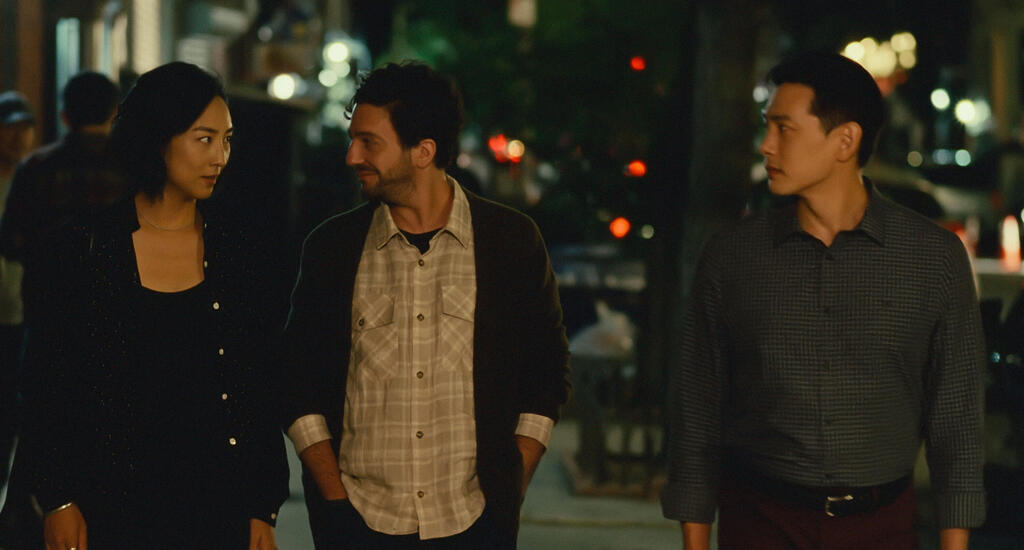 "We've thought of a story centered around someone who looks like me, someone who is Asian American. It's kind of a bespoke identity piece that is small and maybe catering to just a small imaginary audience way over here in the corner. But you have this hope of what an American film could be and to see it connecting with so many people is incredible. Also hard to grasp. We are still in it right now. It's beautiful and also very overwhelming and we'll continue to see if it continues to have a reach and have a connection with more people."
Unlike Lee, Teo Yoo has become a movie and TV star in South Korea since choosing the country as his place of residence and work. Among other roles, he can be seen in the latest work of Park Chan-wook, Decision to Leave, which recently premiered in Israel. The 42-year-old actor acknowledges that his identity and appearance actually give him added value in the industry.
"Even though I do identify mostly on a private level as a Korean, it doesn't mean that your identity is determined by your location and environment. And that kind of despair, that gap, comes with emotions of nostalgia and loneliness," he says.
"I always felt like, as an artist in my 20s, I was very rebellious and I was like, 'Oh, nobody understands me.' I hated this and, I wanted to really rebel against everything but as I have gone older, I felt like those emotions that are inspired by that gap between the inside and the outside I think are a privilege, and not everyone is prone or privileged to feel those emotions.
And I feel like it's more kind of an emotional weapon or like another color in my color palette of emotions that I can express as an actor. So I'm thankful for the struggle."