For Otis Taylor, 'a wrong will be righted,' 57 years later | Arts & Entertainment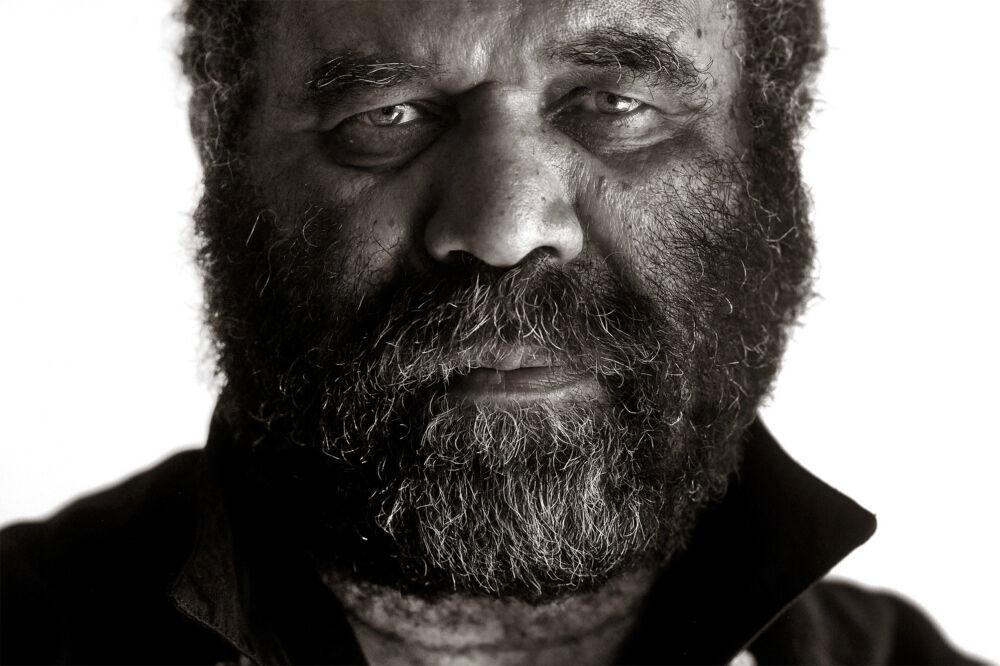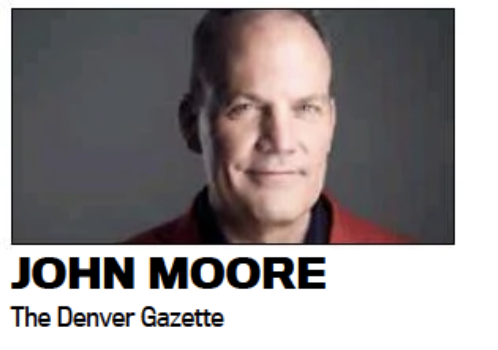 Otis Taylor can't honestly tell you that getting kicked out of Denver's Manual High School 57 years ago gave him the blues. He is Otis Taylor, after all: The blues were always inside him.
No, being told to cut his hair – or else – just two months before graduating with the Class of 1966 simply gave Taylor and his 17-year-old head of gloriously unconstrained hair a head start on his dream of playing the blues somewhere along L.A.'s Sunset Strip.
Clearly, Taylor chose "or else."
"I wish I could tell you some horrible story about how I couldn't sleep for months after I got kicked out of school," Taylor, 74, said last week from his home in Boulder. "But I was just like, 'I'll go to California!' It meant that I could go sooner."
To be sure, people were upset. "My mother was upset," Taylor said. "My father was upset. My grandmother was upset. Everybody was upset.
Otis was not all that upset.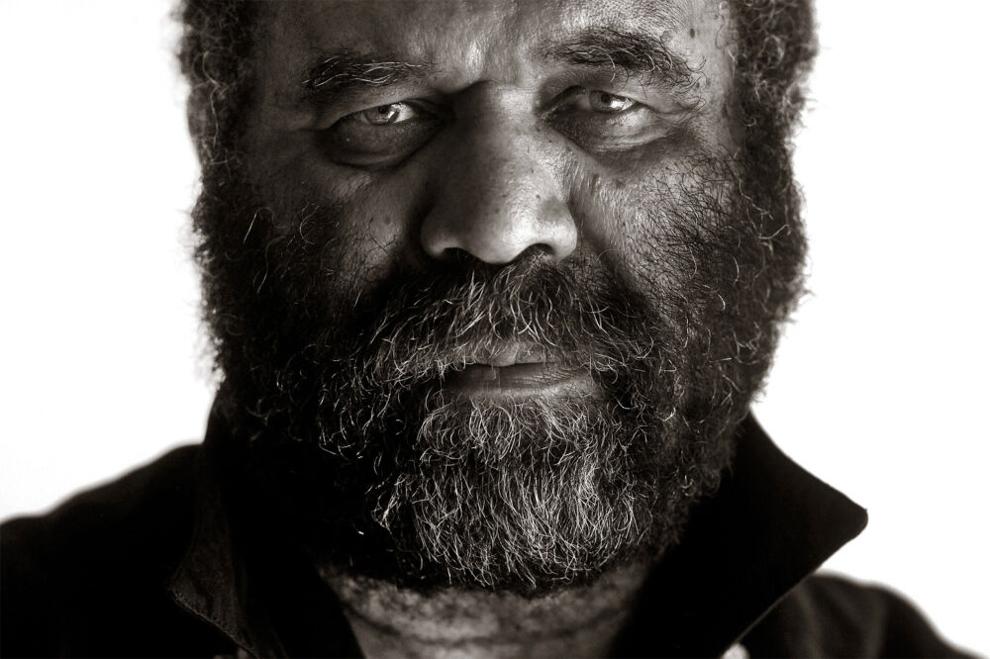 "It was the '60s," said Taylor, which tells you pretty much all you need to know about the times he was living in. Still, Taylor was an admittedly unusual kid for those times. He got good grades. He never got into trouble. He did not drink or do drugs.
"But I was kind of eccentric," he said. "I used to ride my unicycle to school while playing the banjo in a suit and tie."
You read that right. There's even a photo in the Dec. 10, 1964, edition of The Denver Post showing Taylor making the 1.2-mile ride to school with his banjo on his knee.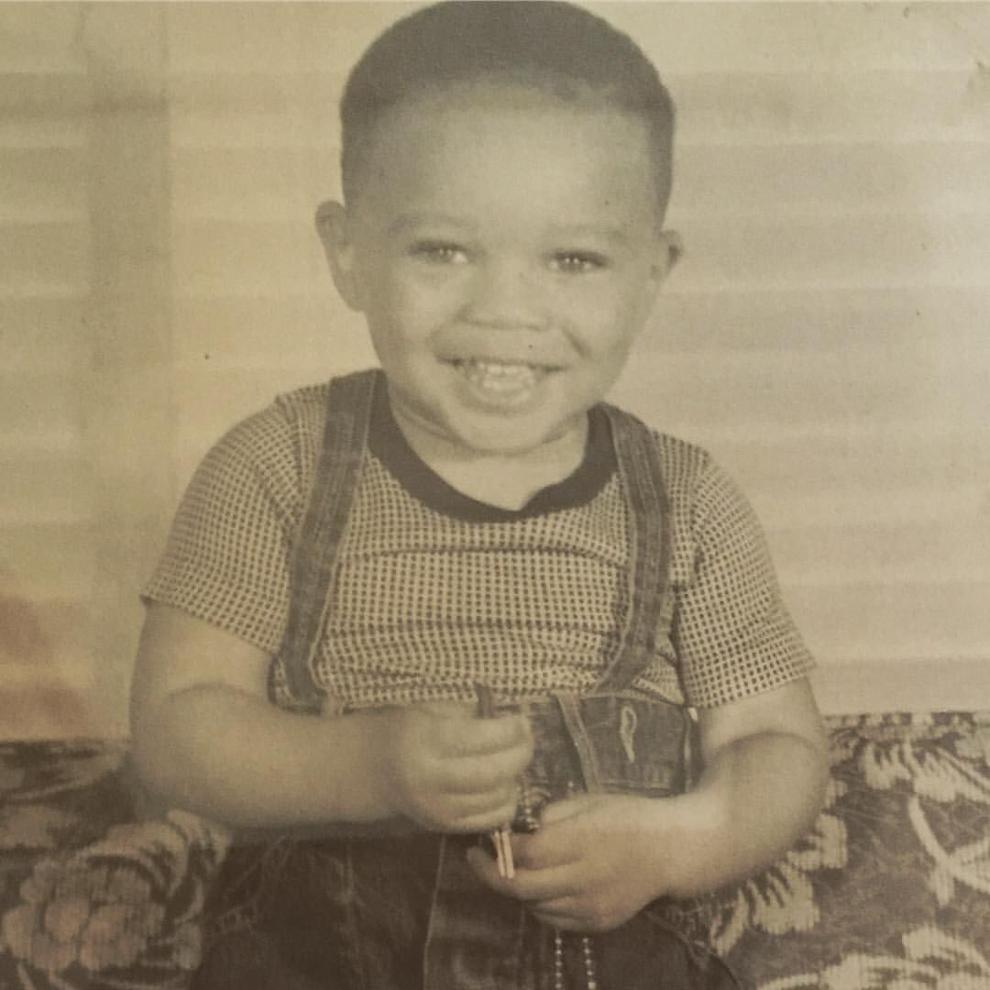 "Kids would laugh at me, but nobody ever hassled me or beat me up about it," said Taylor, who was born in Chicago and moved to Denver with his parents after his uncle was shot to death. He admits he was kind of a strange kid from kind of a strange family. "My parents weren't beatniks. They were more bee-boppers," he said. "They weren't hippies. They were subterranean."
Taylor's father worked for the railroad. His mother went to jail once for selling heroin. "This is not a big secret or anything," he said. "I mean, I wrote a song about it. We were not exactly society people."
But they were musical people. There's a legendary story about the day Taylor's mother sent her 14-year-old son to the new Denver Folklore Center, then located at 17th Avenue and Washington Street, just a few blocks from the Taylor home right across the street from where the Cleo Parker Robinson Dance Theatre is now.
"Basically, my mother had a ukulele, and I broke a string," he said. "So I went to the Folklore Center to get it fixed – and I never really left. I was just fascinated by the place. I started going there every day after school." Store owner Harry Tuft took Taylor in, and he encouraged his staff to give the youngster tips between their scheduled classes. "That's how I learned how to play the banjo – and I never paid for a lesson," Taylor said.
Taylor's life took a hairpin turn when a Manual High School administrator gave him the surprise ultimatum that would cost him his diploma. Taylor stood firm – and not because he cared much about the consequences for refusing to cut his hair. He just didn't want to be told what to do with it.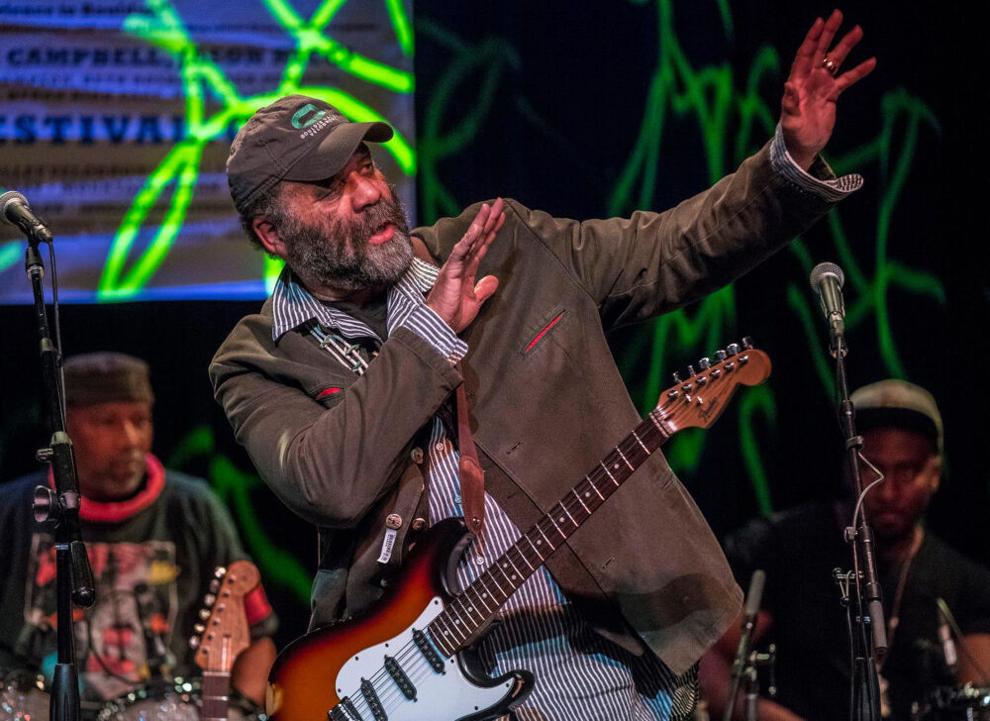 And about that hair …
"Back in the '60s, if you're Black, you had a James Brown haircut," Taylor said. "You had volume on the top – but it had to be very close on the sides. I just let my hair grow, so it was a little longer on the sides. I might have had a little scruffy mustache, too."
It is important for Taylor to stipulate that he does not believe he was singled out because he is Black. "Oh, they were kicking out White surfer kids, too." he said. "They were kicking out anyone with long hair.
"It was just the times," he repeated.
Taylor was annoyed, to be sure. "But if I was all that super-upset about it," he said, "I probably would've stayed in school and just cut my hair, right?"
Right. Instead, he headed to California, where his father – who very much did care – now lived.
"You have to understand that my father was born in 1915, and he managed to go to college for a year," Taylor said. "Now, for a Black man to go to college in the late '30s – that was a big deal. So he wasn't too happy that I didn't graduate from high school. He was kind of sophisticated, and he didn't like that I had long hair. He would say to me, 'You should camouflage yourself. Never let them know who you are.' That was my father's philosophy."
His father really didn't like that when Taylor got to L.A., he was soon arrested. But not for committing an actual crime. If anything … for being honest. "I took a walk by myself late one night, and these cops saw me," he said. "I was a young, hippie-looking guy, and this cop asked for my I.D. The funny thing is, I had a phony I.D. on me, but I gave him my real ID – and so, he arrested me for being a minor (from Colorado) in the state of California."
How does Taylor know his father was not happy about this incident? "Because he let me sit in jail for three days," he said with a laugh.
Taylor said he has "zero bitterness" over his diploma injustice, largely because it didn't hold him back from his intended path. "I still became what you might call 'Otis Taylor,'" he said. After all, he added with a chuckle, "By the time I was 23, I owned a house."
Taylor's musical accomplishments could fill a book. (So could the story of his 20-year detour as an expert dealer in high-end antiques … and founder and coach of one of the first African American U.S. bicycle racing teams, which ranked as high as fourth in the nation.)
Taylor can – and does – do it all: Banjo, guitar, bass. He played with Tommy Bolin's seminal Boulder hard-rock band Zephyr and the Legendary 4-Nikators. He has released 16 solo albums, including the seminal "White African," which addresses the lynching of his grandfather. Taylor essentially created his own genre that somebody labeled "Trance Electric Psychedelic Blues."
Taylor simply calls it "Otis Taylor Blues with Attitude."
Taylor earned a 2000 fellowship to the Sundance Composers Lab in Park City Utah, which he equated to winning the Miss America Pageant. In 2016, he was included in the inaugural exhibition of the Smithsonian's National Museum of African American History and Culture. He's represented in the African American Museum of Music in Memphis and in the National Blues Museum in St. Louis. He was inducted into the Colorado Music Hall of Fame in 2019. Heck, he was an answer to a New York Times crossword puzzle clue in 2009.
There's just that one thing …
A walk down the hallway
A few years ago, noted Denver photographer Evan Semón called Taylor to let him know he had spotted a photo of Taylor hanging in a Manual High School hallway trophy case that was dedicated to celebrating notable Thunderbolts graduates through the years. And, as we have established, Taylor is not a Manual graduate.
That is, not until tomorrow afternoon.
Semón contacted Auon'tai Anderson, Vice President of the Denver School Board, and told him the whole story. After much deliberation and a few postponements, Anderson will formally present Taylor with his overdue diploma on behalf of the Denver Public Schools Board at its scheduled meeting at 5 p.m. Monday at 1860 Lincoln St.
"We wronged Mr. Taylor in 1966 by not allowing him to complete his high-school education in the Denver Public Schools because of his hair," Anderson said. "This is an opportunity to make that wrong right."
Anderson, 24, was the student body president of the Manual High School Class of 2017. And he's proud that what happened to the Taylor family in 1966 can never happen again. That's because in 2020, Colorado Rep. Leslie Herod got the Crown Act passed, which prevents hair-related discrimination in public education and elsewhere.
For Anderson, giving Taylor some closure is part of a larger restorative mission. Back in 2006, Manual was deemed an underperforming school and closed, forcing about 550 students to transfer to other Denver schools. After great objection, the school was reopened the next year, but it did not graduate another senior class until 2011. Anderson is endeavoring to locate and invite all students who were denied the opportunity to graduate from Manual to receive diplomas. Taylor will be joined Monday by 14 of them. "But this is just the start," Anderson said. "We will be doing this for years to come."
There won't be much pomp or circumstance Monday. That's because it's not a graduation ceremony – it's a school-board meeting. There will be no caps, gowns or tassels. ("I'll probably wear a sport coat," Taylor said.)
Taylor is grateful for all the trouble Anderson, Semón and others have gone to. "But if I'm honest, I probably would've been more honored if I had gotten it when I was like … 19," he said with a laugh.
But now, he's thinking: Why stop here?"
"Now I'm waiting to get a college degree from somebody," he joked. "But we better hurry up: I'm going to be 75 in July."