Ellen McLaughlin fully embraces madness of 'King Lear' | Arts & Entertainment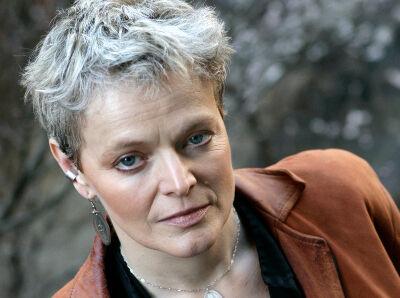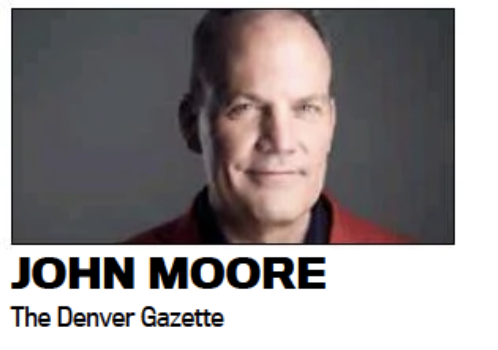 "The great work begins!"
In 1991, Ellen McLaughlin became the first actor ever to utter those now immortal words as the titular angel in "Angels in America." In the audience's imagination, this imposing, terrifying creature plummets from space, crashes through the roof of a dying man's apartment and brings the first half of Tony Kushner's 6½-hour American epic to a startling close. (In truth, she said, "I was basically on a rope.") She went on to play the iconic role on Broadway.
"Blow, winds, and crack your cheeks! Rage! Blow!"
On July 9, McLaughlin will become one of the first women ever to utter those long-immortal words when she takes to the Mary Rippon Amphitheatre stage to play the mad King Lear for the Colorado Shakespeare Festival. Not any of his three daughters – Lear. And that mere prospect stirs both joy and terror within her.
"As an actor, I have often been asked to embody power, full stop," said McLaughlin. "I think it's something I know how to do – and it's something that is thrilling to do on stage."
But Lear? Hell, yes.
"It's as big a play as Shakespeare ever wrote, which is saying quite a lot," she said. "This is the part I've spent my entire professional life preparing to do. It's why you become an actor – to embody people like this. I'm sure anybody who's ever gotten a shot at it, from Anthony Hopkins to Laurence Olivier, has felt the same way. You're old enough by the time you get to do it to appreciate how hard it is, and what an extraordinary opportunity it is."

The Atlantic aptly described "King Lear" as "the play that explains 'Succession.' " Lear is the old but hardly wise British king who dumbly decides to divide his kingdom between his three daughters – not based on how they have demonstrated their love for him over their lifetimes, but rather on who can convince him they most love him now – at age 80. It's a grotesque game the virtuous Cordelia refuses to play, and she is soon cut off. But the wicked, mendacious Regan and Goneril strip their pops of his wealth, his dignity, his identity and eventually his sanity. The fool.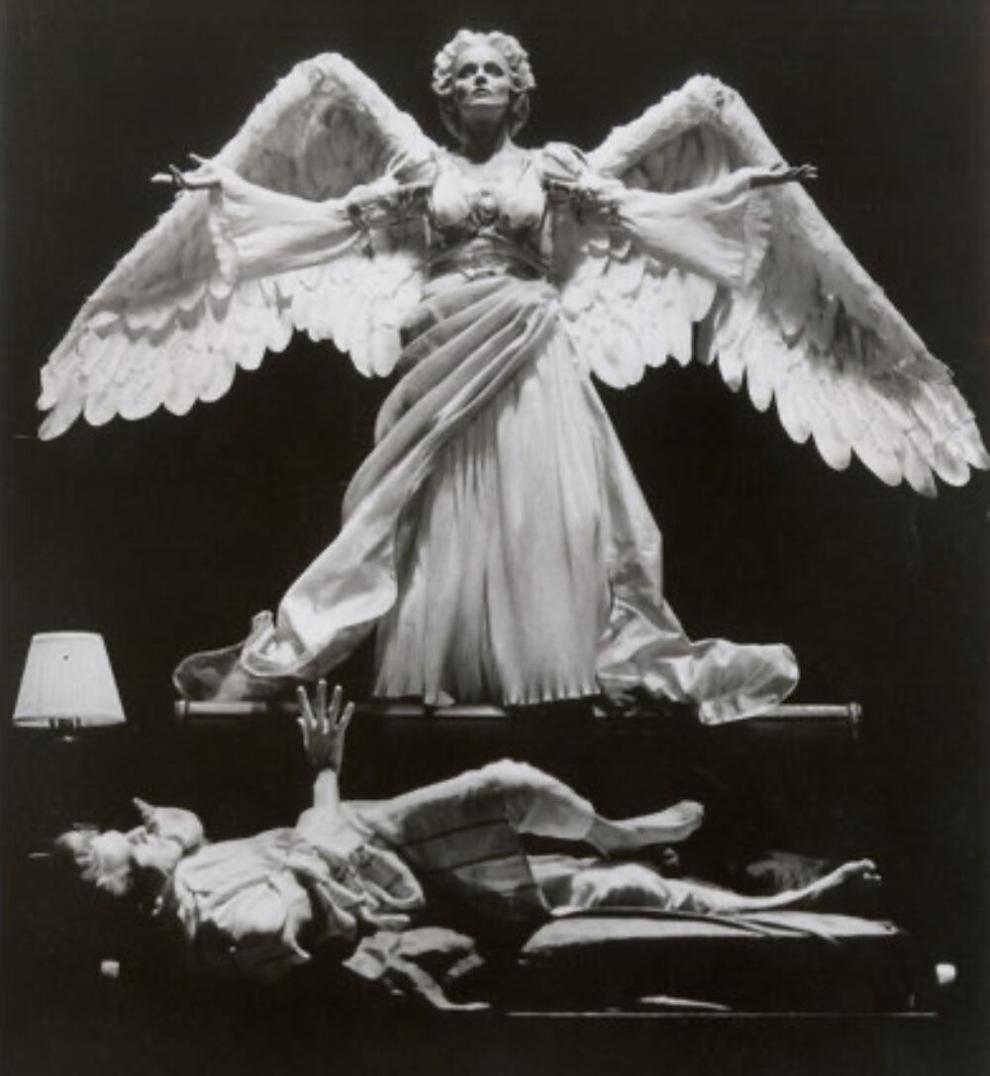 The Colorado Shakespeare Festival has played with gender before. In 2017, "King Lear" director Carolyn Howarth cast a woman to play Hamlet as a female character. This time, everyone agreed: King Lear is a man, period. Producing Artistic Director Tim Orr was so sure McLaughlin was the right actor for the job, he offered it to her 18 months ago.
When McLaughlin met Howarth, "it turned out we had the exact same idea of how to do this, which is no, you don't change the gender; no, you don't change the pronouns," McLaughlin said. "This is not going to be about what happens when women get power. This is a play about patriarchy. It's about fathers and daughters, and fathers and sons. It was very clear: I'm playing a king."
Howarth, who actually saw McLaughlin perform in that first production of "Angels in America" back in San Francisco, had additional incentive to cast McLaughlin as Lear, as well as Denver actor Mare Trevathan as the Earl of Kent.
"One of the things that gives me great pleasure is seeing women playing roles they are not traditionally cast to play," Howarth said. "It is both my passion and my goal to give women more opportunities in classical theater."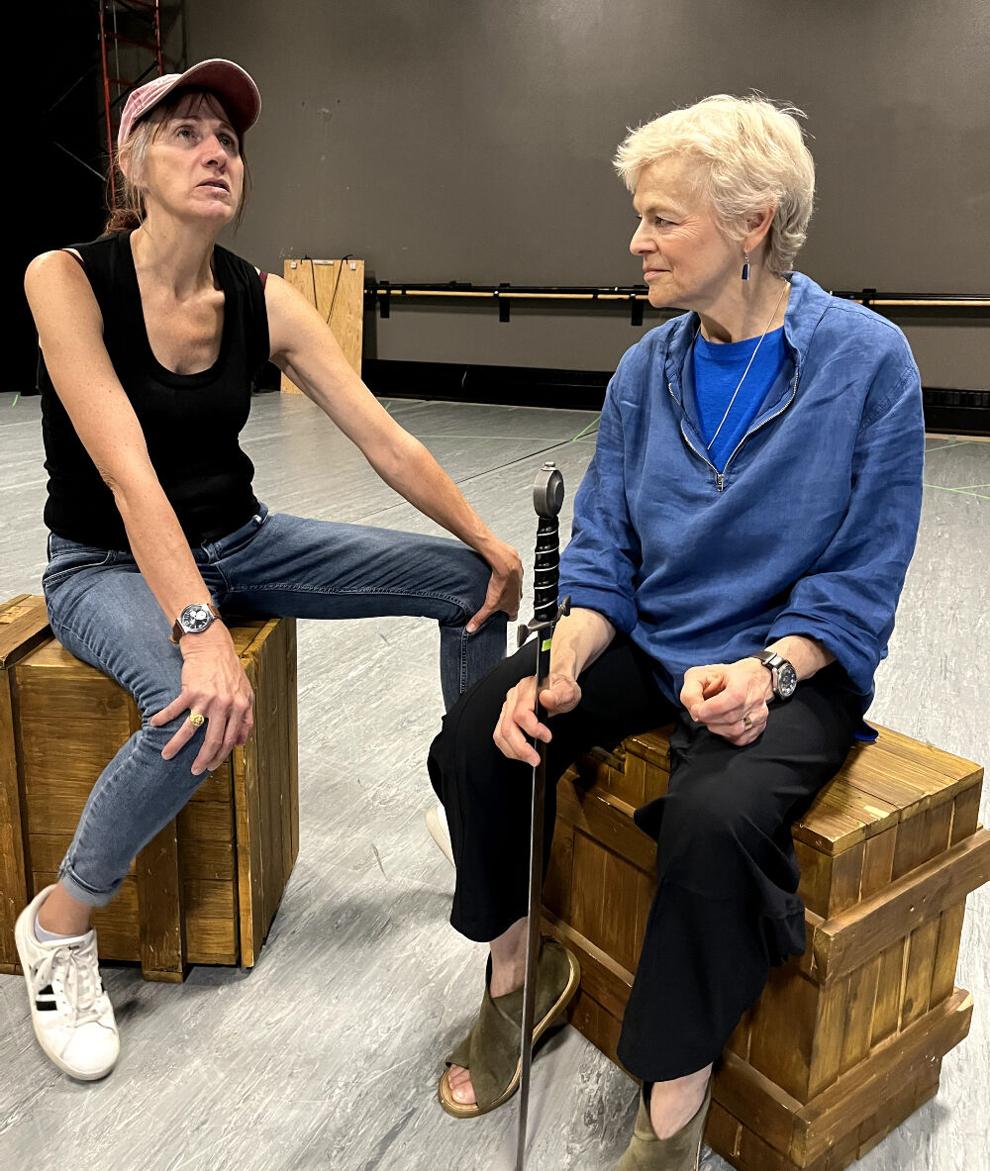 McLaughlin, who grew up around theater, remembers seeing a life-changing 1968 staging of "King Lear" at Arena Stage in Washington D.C. – at all of age 11. And "life-changing" not for all the right reasons. "​​Really, the blinding of Gloucester still remains one of the worst things that's ever happened to me," she said with a laugh. But she was entranced by the play – all the beauty and the bleakness of it. She didn't even clock at the time that Lear and Cordelia were both played by great Black actors, she said, because – why not? "It really just comes down to the actor," she said. "How good are you?"
Still, McLaughlin never dreamed she would play Lear one day herself. "I did dream of playing Cordelia," she said, "and I did." She said yes to the opportunity to play the man himself in Boulder, she said, because "King Lear" speaks to her more than any other Shakespeare play. Not as a woman – as a person. "This is one actor exploring one character, and that's why it doesn't really matter that I'm a different gender than the character I'm playing," she said. 
Still, there is one aspect of the Lear story that becomes more evident when told through a female body. "The misogyny at the root of this story becomes absolutely explicit," she said.
"His rage, his confusion, his fear of becoming old, his terror of having to give up power – all that stuff is inherently masculine, because it's about a certain kind of power," she said. "And yes, that's male – but it's also incredibly human. I'm discovering all kinds of things that are uniquely resonant for me as a person."
Things like watching her incredibly intelligent, powerful grandmother slowly die of what she calls a raging dementia that would bear some resemblance to Lear's. "As she sat in her hospital bed, knowing she was going to die, it brought out this lioness' rage," McLaughlin said. "It reminds me of the human spirit once it's facing mortality and losing control of everything – because, of course, Lear does lose everything."
"King Lear" is also a play that was deeply important to McLaughlin's parents. "They both had polio when they were 25 years old," she said. "My father was disabled for the rest of his life. It affected my mother's speech and her swallowing,  and it gave her a significant limp. These were both absolutely remarkable people who accomplished quite a lot. They were academics and brilliant teachers who both thought 'King Lear' was the most important play in Shakespeare's canon. 
"I think the fact that my father was on crutches or in a wheelchair for the rest of his life after age 25 gave him a real insight into masculine vulnerabilities and the need that every human being has for compassion from others," she said. "He was a very gentle and dear man, and I think our bond had a sort of Lear-Cordelia quality to it – and also some of the Lear-Cordelia tensions, too, because I could always say things to him that nobody else could."
Her mother related to "King Lear" differently.
"She suffered with mental illness for a good half of her life and really went through the mill," McLaughlin said. "It was an absolutely harrowing business for the whole family. She recovered from it, which was very much in doubt for quite a lot of her life. She went on to graduate school and wrote one of her best papers on the journey of madness in 'King Lear.' She knew inside the terror of the madness. I think what I bring to this performance has a lot to do with growing up with those parents and my own insights into those issues."
It's worth noting that McLaughlin hasn't come to Boulder only to play Lear. For more than 60 seasons, the nation's second-oldest Shakespeare festival has presented multiple plays each summer on an alternating schedule – generally two outdoors and two in the university's mainstage theater. McLaughlin happily accepted two additional roles (coincidentally both also written for men) in the decidedly more comedic "Much Ado About Nothing." She certainly could have focused entirely on "Lear."
"But I believe in companies," she said. "I love my fellow actors, and I don't want to be singled out as in any way special. The whole point of a season like this is the challenge of juggling two massive plays in repertory. I think it would have been absolutely wrong not to participate in the whole nine yards. And I also have to say it's really fun to leaven the storm clouds a bit and go back to Paris in the 1920s for 'Much Ado About Nothing.' It's delightful."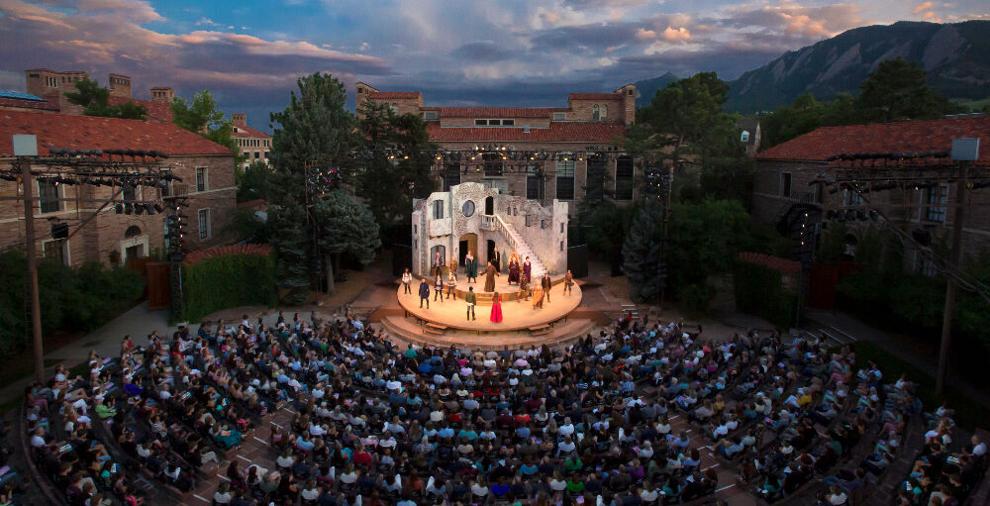 In addition to acting and teaching, McLaughlin has also compiled a remarkable playwriting portfolio of her own with titles that include "Tongue of a Bird," "Iphigenia and Other Daughters" and "The Trojan Women." "Angels in America" playwright Tony Kushner describes McLaughlin as "a dramatist of courage, intelligence, wit and lyricism."
McLaughlin's first exposure to the majesty of Shakespeare under the Boulder stars was as an audience member when her husband, Rinde Eckert, joined the company for the 2019 season. He played Feste in "Twelfth Night" and wrote all the original music for the production. McLaughlin's first impression from walking out on that historic Mary Rippon stage, which first hosted plays in 1944, was that it seems a perfect fit  for "King Lear." "I can't think of a play that would respond better to being outside than 'Lear,'" she said.
Then again, there is that famous storm scene in Act 3, so … careful what you wish for.
"I am hoping I'll be doing the evoking of the storm with very little help from the elements," McLaughlin said with a laugh. "Because the thing that Lear learns about storms is that they are not in our control. And in this play, you don't ever want the audience to be as miserable as the king is."
With "King Lear," McLaughlin said, "Shakespeare takes on something so vast and so mysterious that the size of it becomes even greater than anything else that he ever wrote. If we can even touch the beauty of this play, it will be worth your time to come."
Postscript: Speaking of 'the great work'  …
The Messenger is back (in Boulder).
McLaughlin quite believe it's been 32 years since her angel crash-landed on the American theater. Thirty-two years since the great work Kushner implored all of us to begin, using McLaughlin as his vessel. What did he want us to do, exactly? First, to speak up at a time when silence was killing gay men by the thousands. But also, McLaughlin said, "the Angel basically told the entire human race to stop moving and stay put." Because, he believed, it was when the human race began to progress, travel and intermingle that everything started to come unglued. And we haven't stopped since. 
So I had to ask the woman who first gave voice to Kushner's directive: How do you think we are doing now, all these years later?
"Well, Tony has always been a sort of helpless prophet of the American zeitgeist," McLaughlin said with a laugh. "Of course, when the lockdown began, the angel finally got her wish. We did stop. And it was kind of unbelievable that we actually stopped for as long as we did.
"But in terms of Tony's prophecies of what would happen to America, no, he didn't see this coming. He could not have predicted Trump. The fragility and the human disaster that is destroying the planet. I mean, it's all pretty dark."
On the other hand, she added, "culturally speaking, I think 'Angels' gave a lot of people hope. It galvanized and gave voice to an entire movement that was very much needed."