As mayor, Hancock walked the arts walk | John Moore | Arts & Entertainment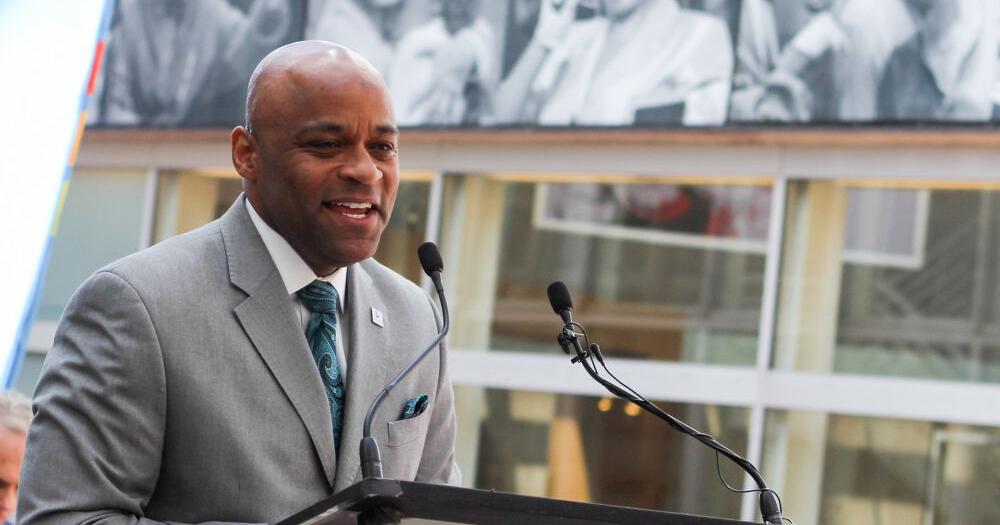 Michael Hancock could "Imagine 2020" when he became Denver's mayor in 2011.
He just couldn't imagine, you know … 2020. Who could?
In 2013, Hancock launched "Imagine 2020," Denver's first strategic cultural visioning plan in 25 years. By activating a diverse cross-section of city, community and cultural leaders, Hancock made it plain from the start that arts and culture would permeate every aspect of his administration, driven by the guiding principle that the arts are for everyone.
Until the world stopped.
"I don't know that we ever took our foot off the gas when it came to talking about 'Imagine 2020' – it just came to a very abrupt halt," said Ginger White Brunetti, Executive Director of the city's Department of Arts & Venues.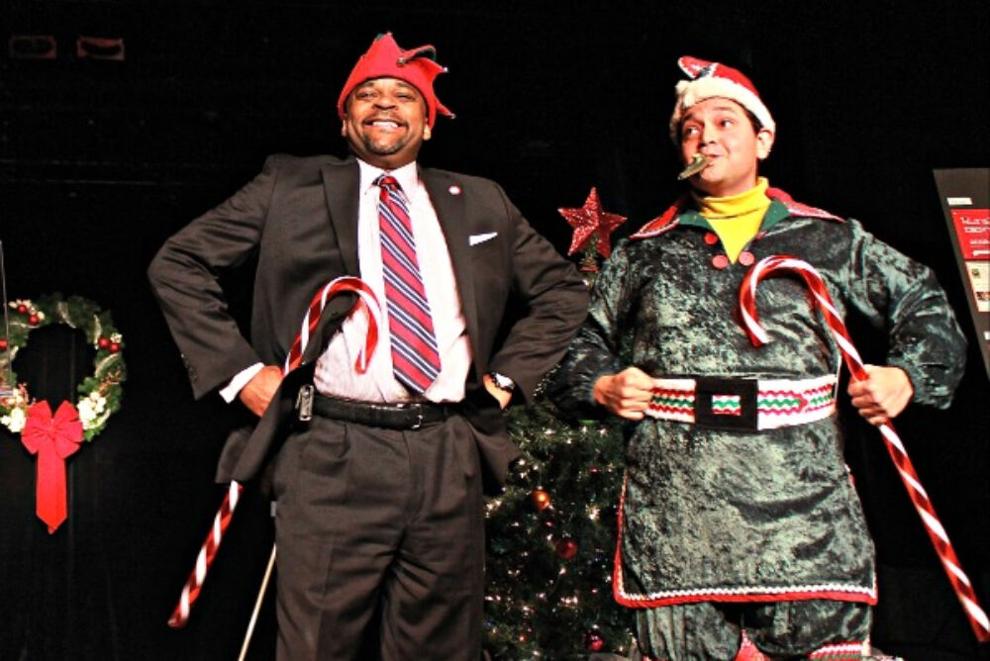 Still, Hancock will be remembered as one of Denver's greatest arts champions because he never had to be convinced of the importance of a healthy arts economy. Throughout his 12 years, he played the part, danced the dance and walked the walk. He got it.
"Mayor Hancock considers himself the cheerleader-in-chief when it comes to the city, and the arts are one of the things he is very proud of," said White Brunetti. "He has a deep appreciation for arts and culture, and the people in it. He sees the arts both as a personal value and as the economic engine that it is."
How big an engine? Arts and cultural activity is responsible for $2.3 billion in annual economic activity in the Denver metro area, according to a 2019 Colorado Business Committee for the Arts report. Going into the pandemic, the arts were the largest combined private-sector employer in the metro area.
"We can't sell Denver without selling arts and culture," said Hancock. Among his successes:
• In 2012, the McNichols Civic Center Building opened on the northwest corner of Civic Center Park as a three-story contemporary hub for performances, exhibits and events. For example, it has served as a satellite for Denver Film Festival events and last week hosted the Mayor's Awards for Excellence in Arts and Culture.   
• In 2017, Hancock's $937 million "Elevate Denver" bond initiative included $104 million for improvements to the city's major arts facilities without raising taxes, and it passed with 75 percent of the vote. That made $35.5 million available to renovate the North Building at the Denver Art Museum; $19 million to support the renovation of the Helen Bonfils Theatre Complex, which houses four theaters used by the DCPA Theatre Company; $18 million to build the Freyer-Newman Center for Science, Art and Education at the Denver Botanic Gardens; $17.6 million for critical upgrades to the Denver Museum of Nature & Science; and $4.7 million for improvements to the Buell Theatre lobby. In a separate question, the Denver Zoo won $20 million for a state-of-the-art animal hospital.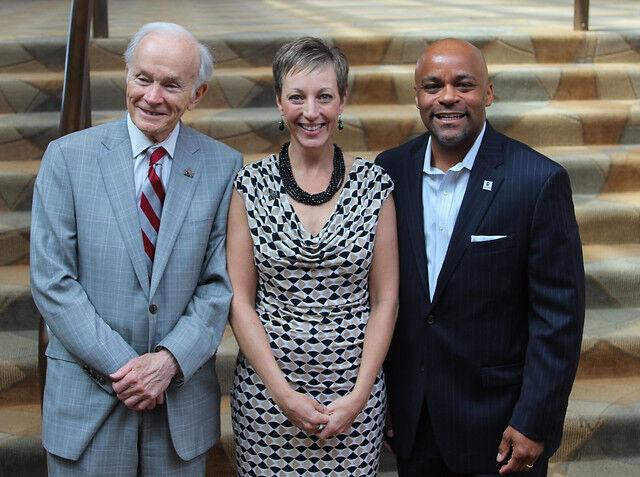 • In 2016, metro-area voters reauthorized the Scientific and Cultural Facilities District, which pumps about $64 million a year into 320 cultural nonprofits through a penny-per-$10 sales tax.
• During the pandemic shutdown, the city sprang into action to support the devastated artist community. Arts & Venues distributed more than $2.5 million in city, state and federal funding to support individual artists, organizations and venues.
• In 2021, Hancock put forth another $450 million bond package that benefited 88 area cultural organizations, libraries and youth facilities – most significantly, $30 million toward the restoration and reopening of the iconic May Bonfils Stanton Theater and Library on the former Loretto Heights College campus. It passed with 67 percent of the vote.
"Loretto Heights will be a major new cultural hub for southwest Denver," White Brunetti said, "and it was the mayor who ensured that it was on the ballot."
• Hancock inherited a thriving public-arts program that sets aside 1% of every municipal capital improvement project over $1 million for the creation of public art. But in addition to those curated projects, the city has seen "unofficial public art" proliferate as well, from murals to sidewalk chalk to popup performances. "We activated parks, gymnasiums, pavilions and amphitheaters all over the city of Denver with concerts and movies and dance recitals and exhibits," Hancock said.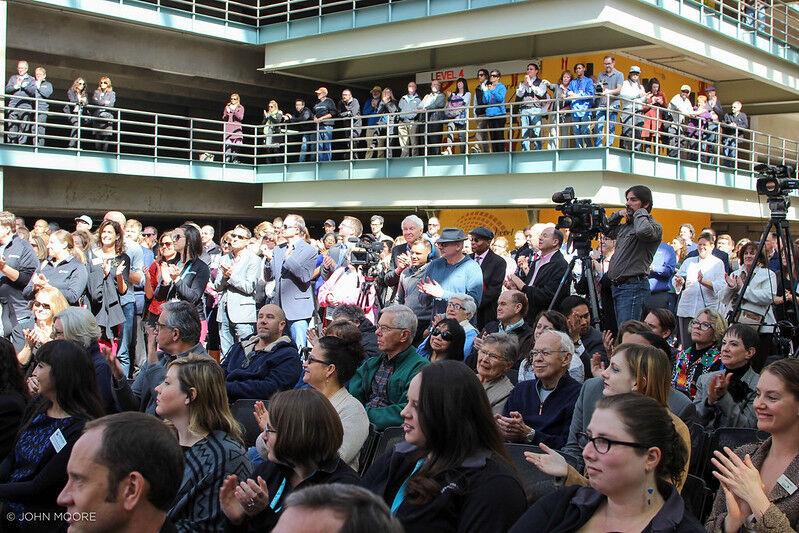 If Hancock was guilty of anything when it came to the arts, it was perhaps that he dreamed too big. (Or too publicly.) In 2016, he held a huge press conference to unveil "Next Stage," a bold proposal for what a transformed Denver Performing Arts Complex might look like.
His vision for the makeover of the 12-acre site that is home to the largest arts complex in the country called for three 40-story residential towers that would include new hotels, restaurants, office and retail space; a new amphitheater for Sculpture Park (off Speer Boulevard) that would rival Chicago's Millennium Park; and a new 1,200-seat music hall at 14th and Arapahoe streets that would serve as a new home for the Colorado Symphony. And once that made the outdated Boettcher Concert Hall obsolete, Denver School of the Arts was poised to move in. And by building a new parking garage underneath the park, available car spaces would grow from 1,700 to more than 2,600.
None of that happened. And the primary culprit turns out to be a 200-foot height restriction that applies to all property on the west side of 14th Street – across from which, ironically, now sits the 565-foot Four Seasons Hotel, the fourth-tallest building in Denver.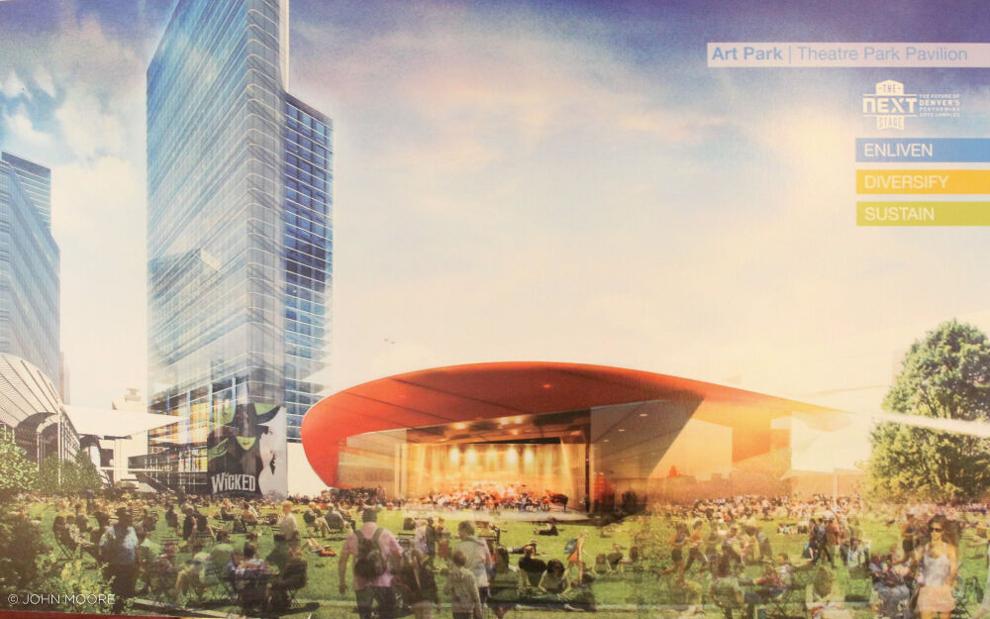 "Perhaps not everything (from the Next Stage vision) will come to life," White Brunetti teased, "but there definitely are elements of the plan that will."
Perhaps the only real strike on Hancock's arts record is his inability to nail down the future of the Boettcher Concert Hall. A year ago, the Colorado Symphony's departure from downtown seemed inevitable, but White Brunetti now believes the city and the symphony "are on a real collaborative path" toward announcing a plan that will both save the concert hall, and ensure the symphony's place in it.
When the new mayor launched "Imagine 2020" in 2013, he wasn't thinking about bond initiatives and capital projects. It was more about establishing and communicating shared community values about the essential role of the arts in his administration.
"To me, 'Imagine 2020' was a concerted effort to introduce arts and culture to communities all over the city of Denver with very consistent programming," he said. It was about, 'How do we become more inclusive for all communities?' No matter what walk of life you come from or where you live in the city, we came to you."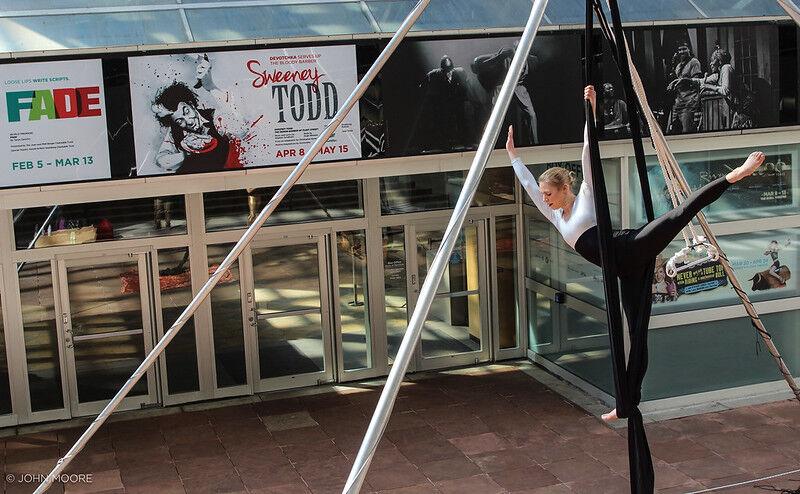 And fundamental to all of those conversations, White Brunetti said, were the core values of community engagement, diversity, inclusion and accessibility.
"Mayor Hancock's North Star has always been thinking about equity," she said. "Through 'Imagine 2020,' he really put Arts & Venues on the path of always thinking about what cultural equity looks like for this city."
Denver Gazette reporter Alex Edwards contributed to this report.